Agios Dimitrios is the beach which is farthest away from Patitiri. At least of the beaches that I write about. There are several beaches north of Agios Dimitrios, including Mourtista beach, Strovili beach and Blue Cave. Mourtista is the only beach of these that can be reached with your own vehicle. From Patitiri it is about 15 kilometers to Agios Dimitrios.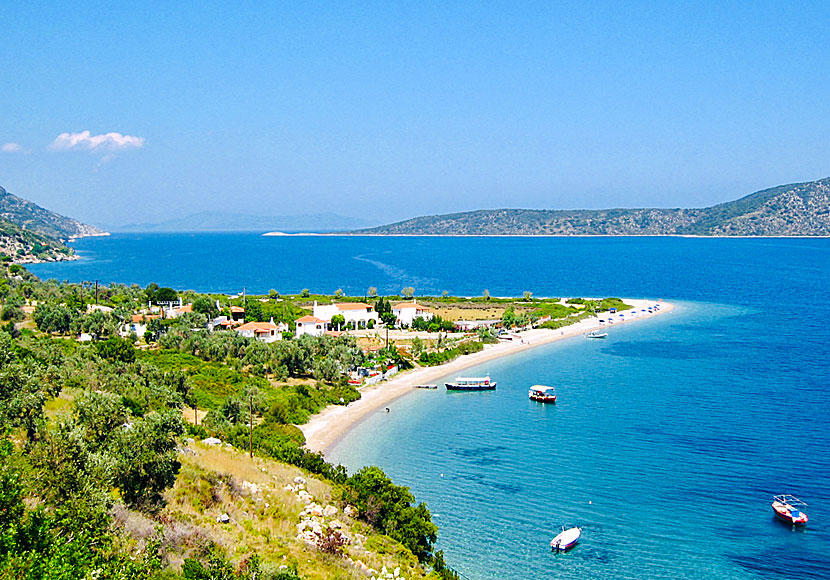 View of Agios Dimitrios beach.
When approaching Agios Dimitrios by land one will almost rub one's eyes. Is it an optical illusion one thinks? Is there really so nice beaches on Alonissos? The answer to both questions is no. Agios Dimitrios is spectacularly beautiful from above, but one will be a little disappointed when one arrive at the beach. The island opposite the beach is called Peristera and belongs to the marine national park.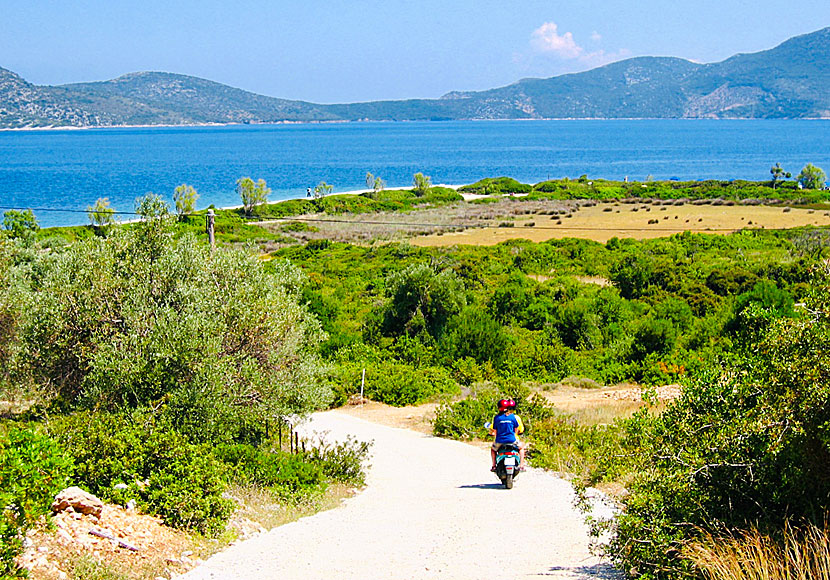 The road down to the beach. The uninhabited island of Peristera is visible opposite.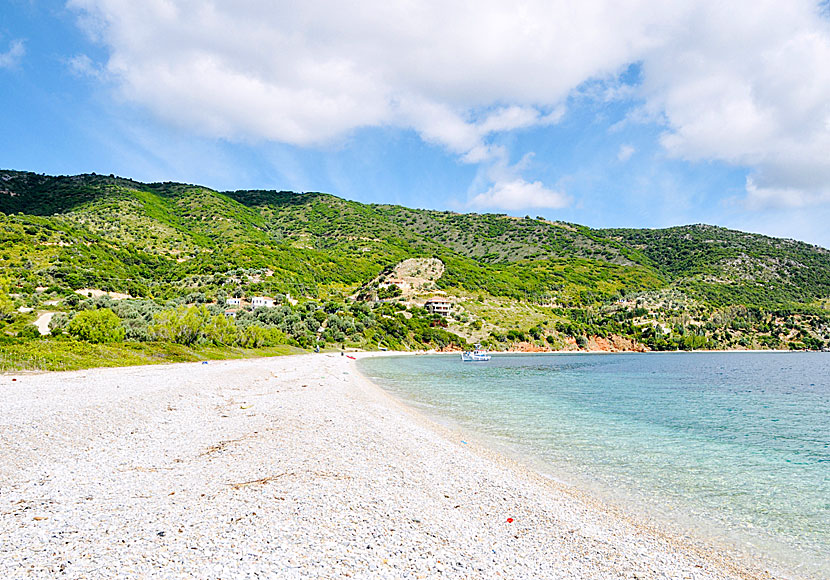 Agios Dimitrios beach in one direction.