Amoudi (or Ammoudi) beach is one of Amorgos' least known beaches that is possible to reach without a boat. There is no taverna so if you are going to stay for a long time you have to bring your own food and drinks. The nearest taverna is in Arkesini. The beach is just a stone's throw from its more famous cousin Mouros beach.
Amoudi beach seen from above.
It took me many years before I gave Amoudi a chance, even though I had driven past the signpost pointing to the beach many times. I had believed (incorrectly as it turned out) that the hike down to the beach would take a long time. But when I was on Amorgos one year was told that it only took 30 minutes to walk down. So me and Camilla drove there and, sure enough, it only took 30 minutes to walk down.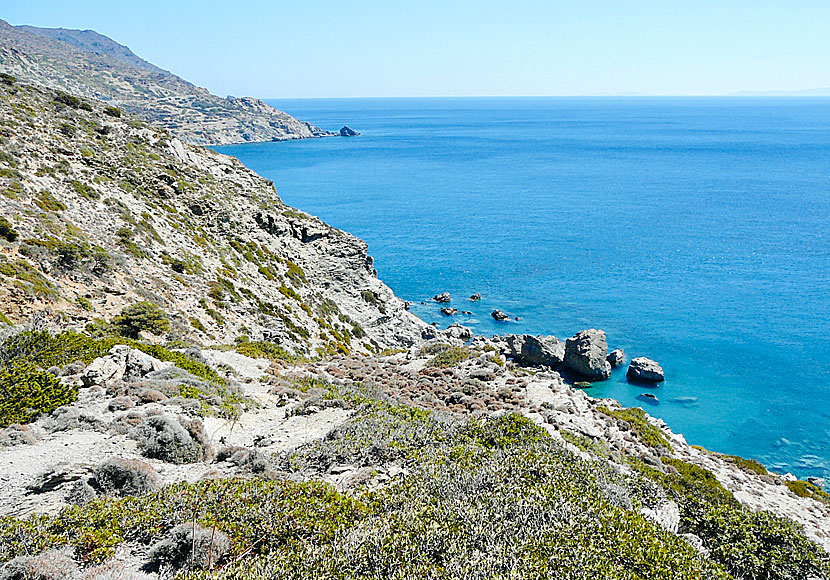 The "path" that goes to Amoudi beach.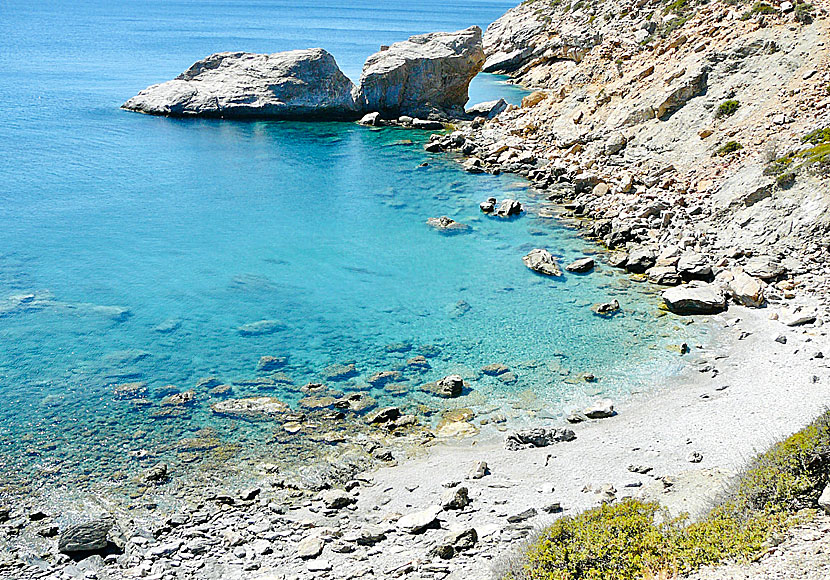 Once down on the beach, it looks like this.