The Monastery of Chrisoskalitissa is located on the coast along the road to Elafonissi. On the way there you pass the small nice village of Elos, which is known for its many chestnut trees. Elos has tavernas and small pensions that rent out rooms.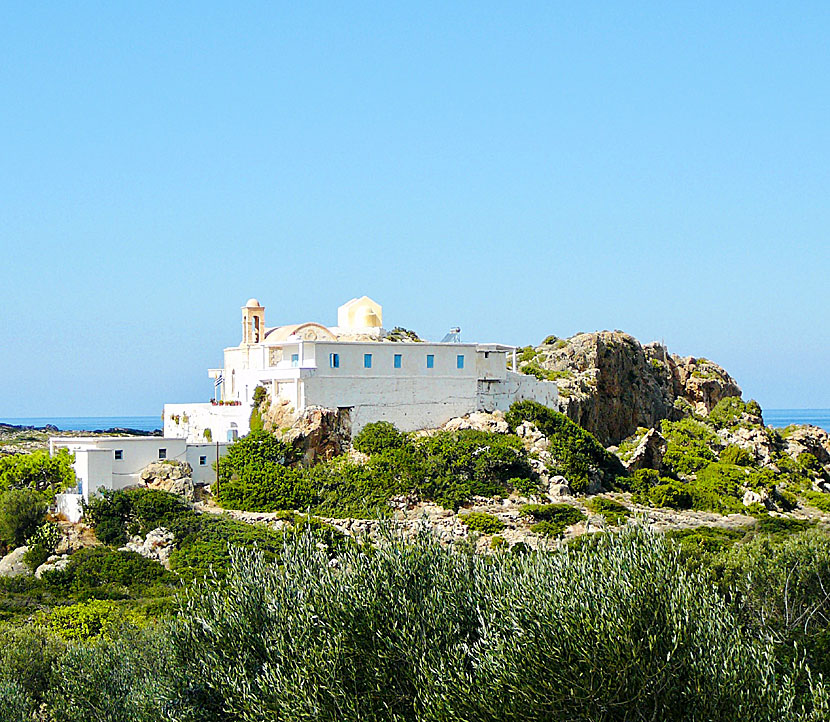 The Monastery of Chrisoskalitissa. The monastery with the golden step.
The Chrisoskalitissa Monastery is perched on a 35 metres high crag. 90 steps leads up to the monastery, one of the steps is said to be pure gold, but only those who are true believers can see the golden step. Something no one has done so far.
Perhaps the biggest reason for stopping here is that Glykeria is located here. Glykeria is a taverna and a pension owned by a Swedish-Greek family. It is a very nice taverna with good food and restful views.