Here are several large hotels and several of them are All Inclusive hotels. The beach is very long and consists of fine pebbles. You can walk along the beach to both Maleme and Platanias. If you walk to Platanias, you will have to jump over, or wade trough, the river that runs onto the beach.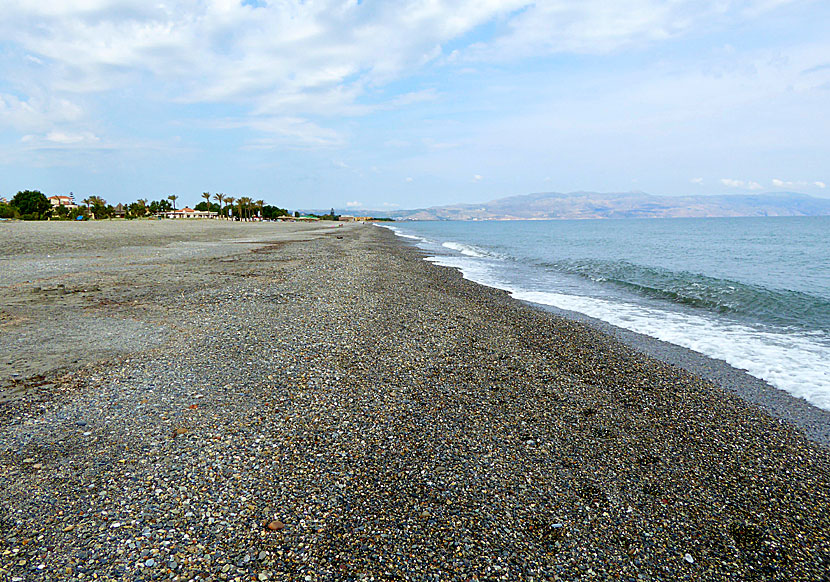 The beach of Gerani in the direction of Maleme.
The small village (if you can call it a village) offers all (almost) tourist amenities you need: some tavernas, supermarkets, bakery, car rental places and hotels. If you want a larger selection, you'll find it in Platanias. The local bus operates all tourist resorts along the coast and all the way to Chania.