Gialiskari beach is located about 4 kilometres east of Paleochora in southern Crete. Actually there is several beaches located next to each other and they have different names, in fact quite many names: Gialiskari, Dialiskari, Anidri, Anydri and Ammoudia. Now it does not matter so much, because it is walking distance between the beaches. The beaches lies about where the Anidri Gorge has its exit.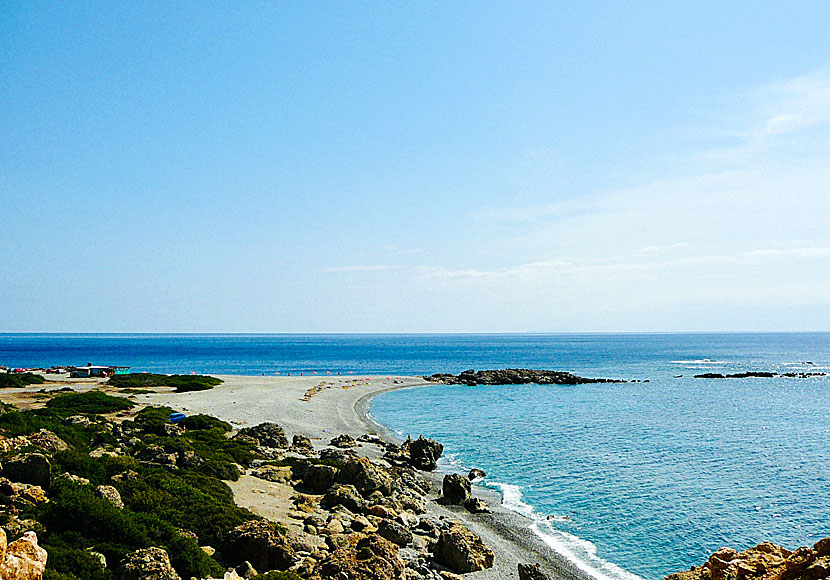 The pebble beach of Gialiskari is not as well-visited as the beaches in Paleochora and is suitable for those who want peace and quiet. Gialiskari is separated by a small peninsula. There is sunbeds for rent and a kantina that offers food and drinks.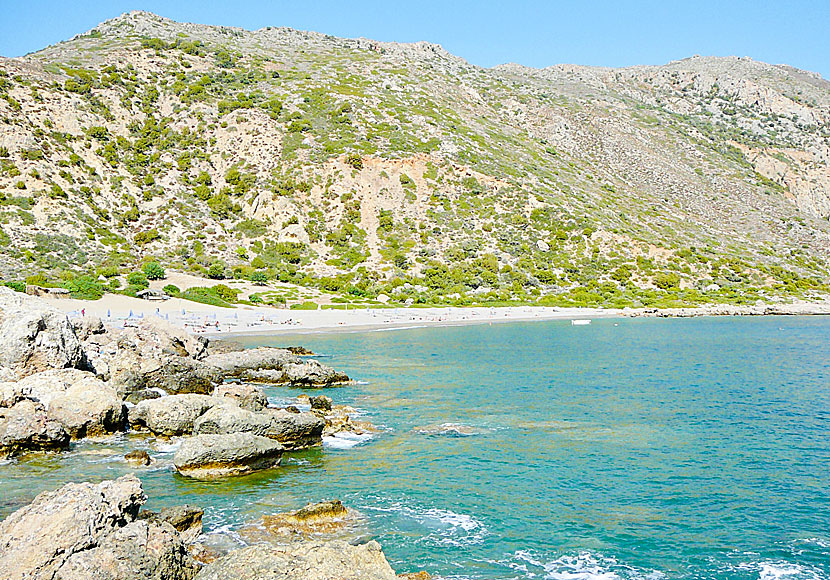 Anidri beach, Ammoudia beach or Gialiskari beach. Choose the name you like best. :-)
The sand and gravel beach of Anidri is located a stone's throw east of Gialiskari. Some call the beach Ammoudia, others call it Gialiskari too. The beach is popular with nudists. A taverna is available here as well.