The gorge of Theriso, south of Chania city, is a very nice destination for a day trip if you stay in Chania, or the tourist resorts west of Chania. The gorge is located about 16 kilometres from Chania and about 20 kilometres from Agia Marina and Platanias.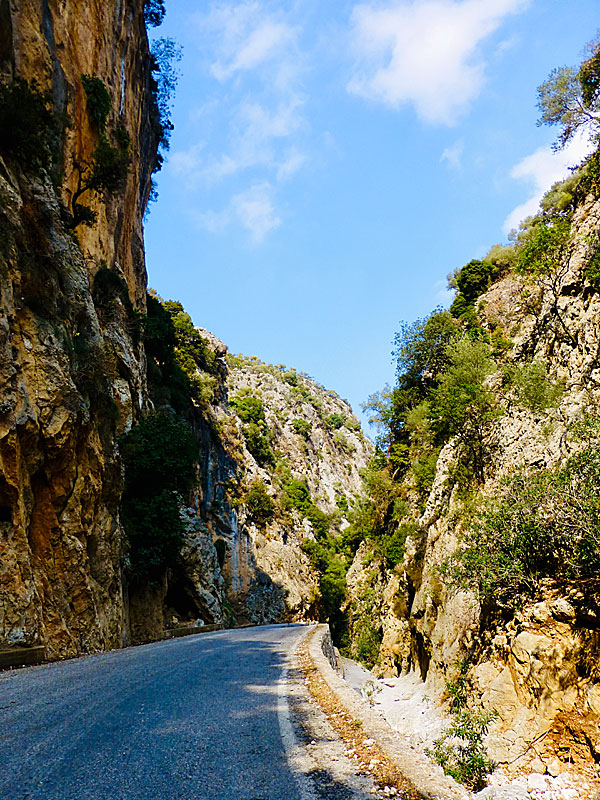 The entrance, or the exit, of the gorge lies in Theriso, depending on what direction you come from. You can go by the road train The Little Fun Train to Theriso from Chania, and from other resorts along the coast. Then you will ride in the gorge in both directions.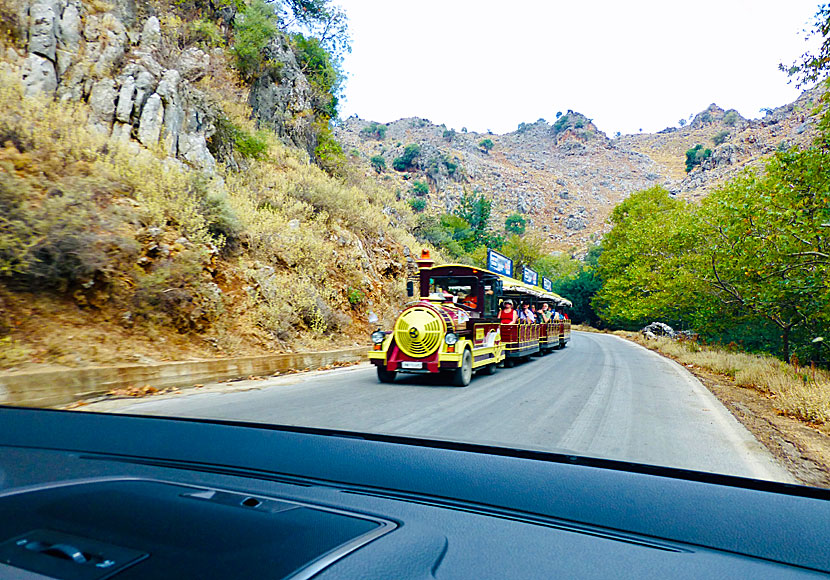 The Little Fun Train on its way up to the village of Theriso through the gorge of the same name.
We usually drive the road that leads to the Omalos Plateau and then we arrive in Theriso by the backway so to speak. If you drive that way and come to Fournes, turn right towards Meskla, Zourva and Theriso up in the mountains. The distance from Meskla to the exit of the Theriso Gorge is one of the most beautiful, and wildest, in the whole of Crete.
The Botanical Park and Gardens of Crete lies in Fournes, so you can stop there and enjoy all the splendour if you drive that way.