The rather unknown village of Kritsa is situated in the mountains about 10 kilometres west of Agios Nikolaos. The famous Byzantine Church of Panagia Kera stand a few kilometres before Kritsa.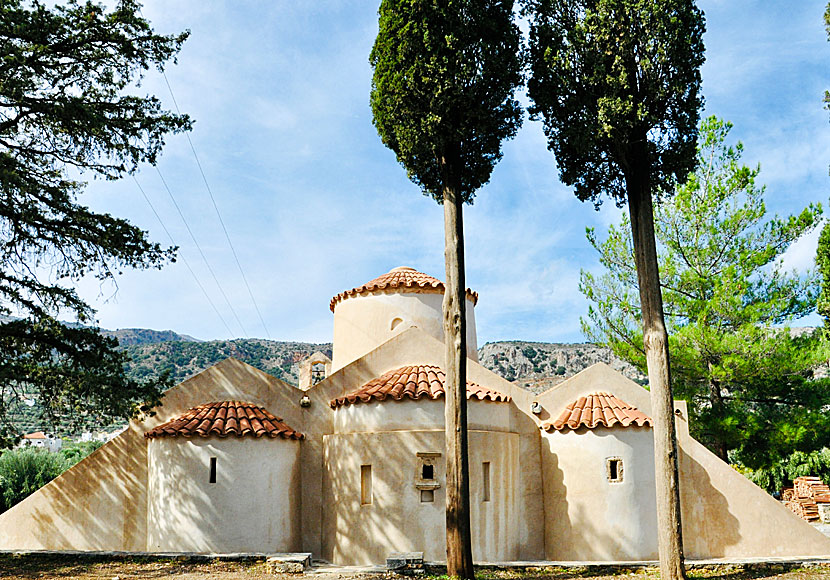 Church of Panagia Kera in Kritsa.
The church is known for its Byzantine frescoes, which are said to be the finest in Crete. Panagia Kera is a must if your are interested in frescoes. (It costs 3 € to enter the church.) If you do not want to enter the church, you can just take a look at it, it has an unusual architecture and it is very beautiful. The church is so unusual that it is worth going here even if you do not stay in Kritsa.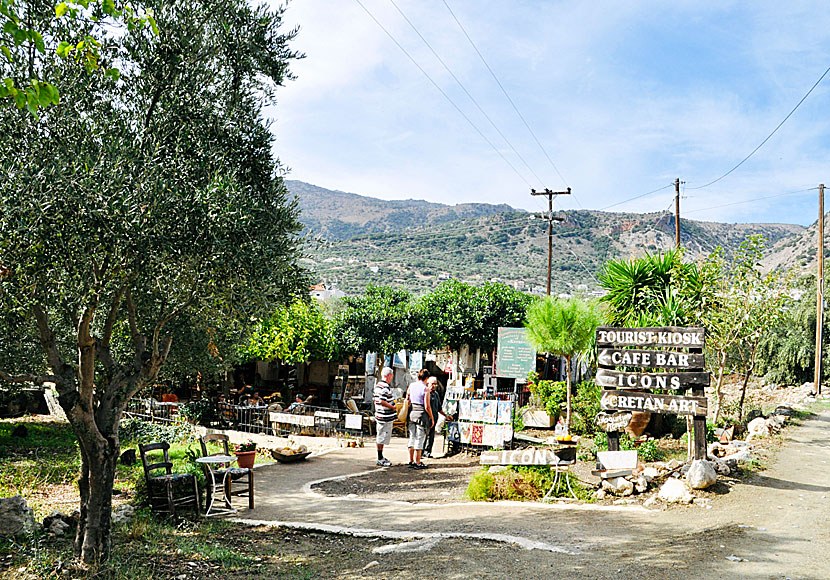 A cafe outside the Church of Panagia Kera.