If you are in Kato Zakros in eastern Crete, and like to hike, do not miss the Valley of the Dead, or Zakros Gorge as the ravine is also called. The hike takes about two hours to walk one way from Kato Zakros to Zakros.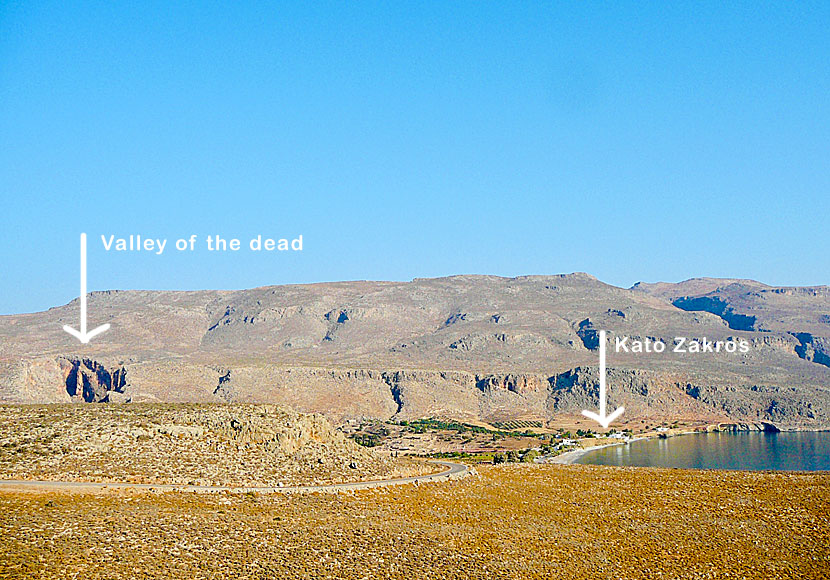 The entrance to the Valley of the Dead to the left and the small village of Kato Zakros to the right.
The ravine has been named after the caves, used as tombs in Minoan times, that have been found along the ravine's cliff walls. You do not have to walk the whole distance, it's enough to hike for an hour in each direction to enjoy beautiful scenery, steep cliffs and deadly silence. The hike is easy and is also suitable for those that usually do not hike.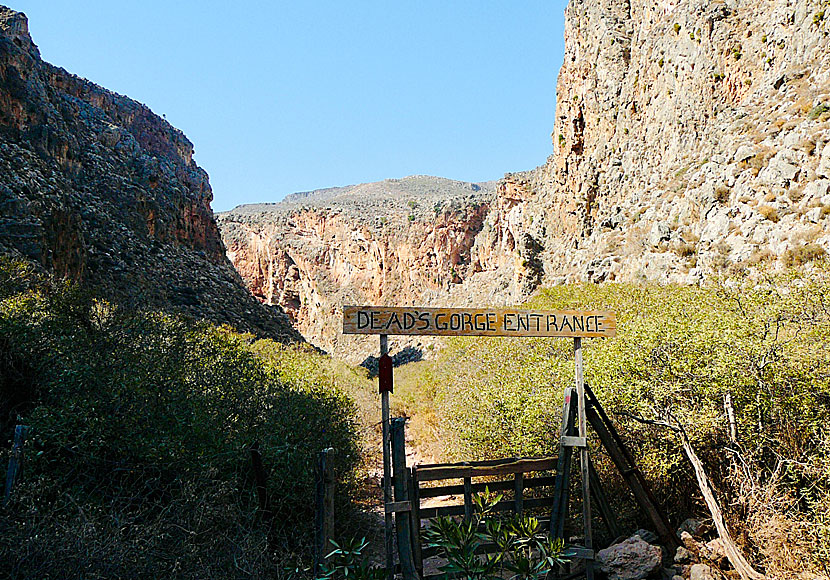 The starting point for the hiking route in the Valley of the Dead.