Argiroupolis, located at the border of Chania regional unit, is one of Crete's most attractive villages. The village is, like so many other villages in Crete, divided into an upper and a lower part. Both are interesting. In the lower part of the lower part lies five tavernas in a very fertile and lush valley. It even grows bananas here.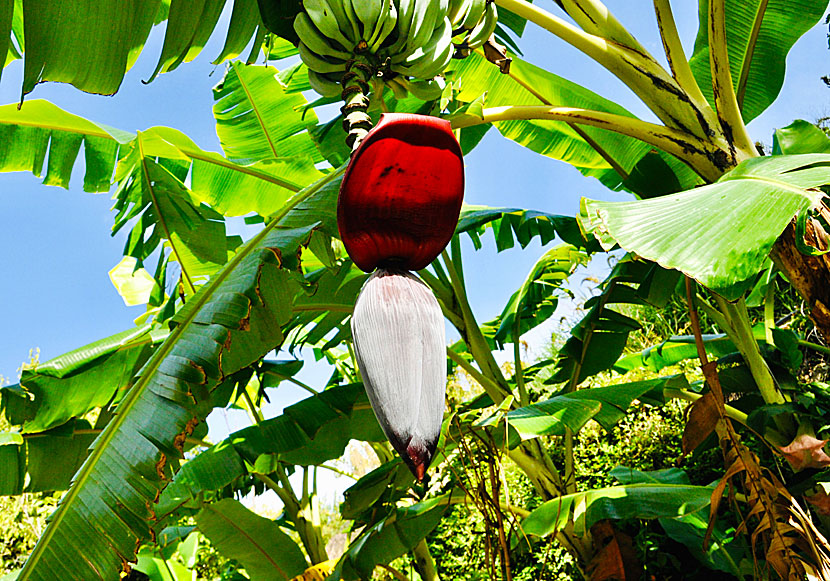 Banana tree in Argyroupolis.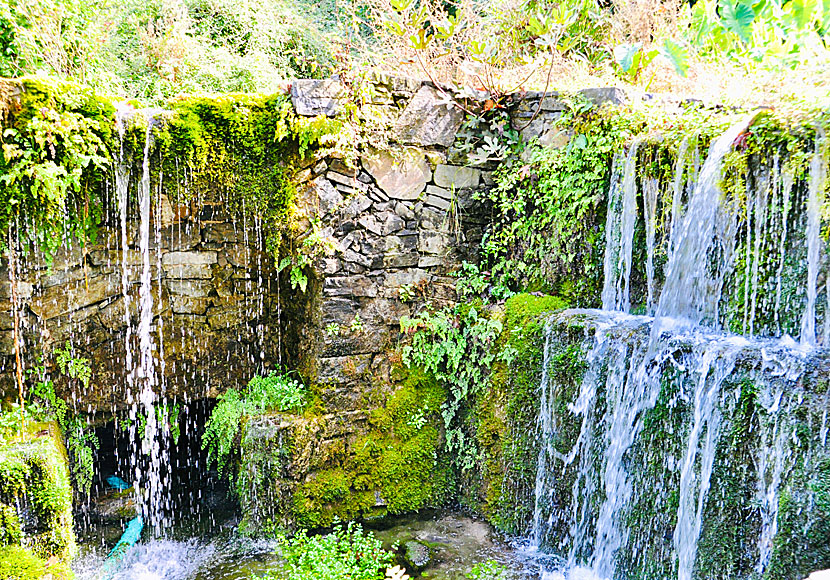 One of the waterfalls in Argiroupolis.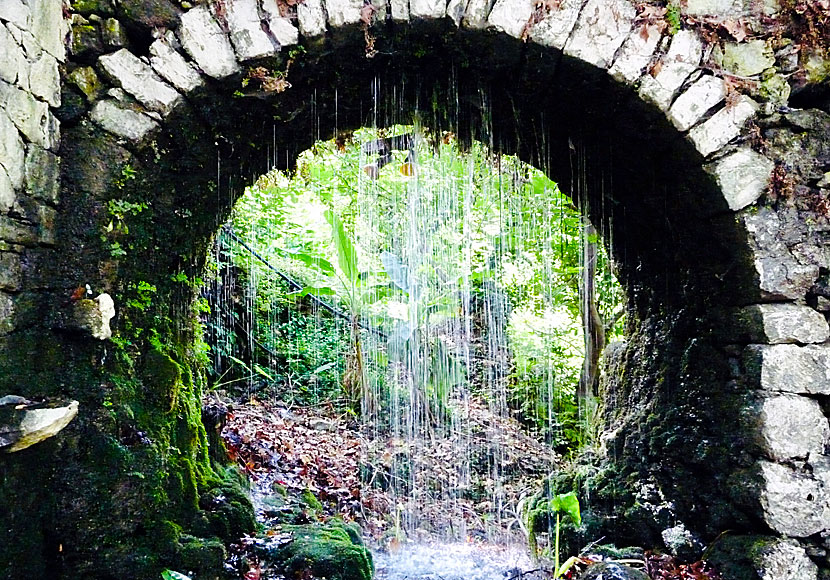 Beautiful - and very old vault - with running water in Argiroupolis.