The upper part of Argiroupolis is built on the ruins of a Doric - and later Roman - city called Lappa. Remains of the city can be seen near the fine church. It is well worth to wander about in the narrow alleys in the upper part of the village. The village is not touristy at all, and it is a real pleasure to aimlessly just stroll around.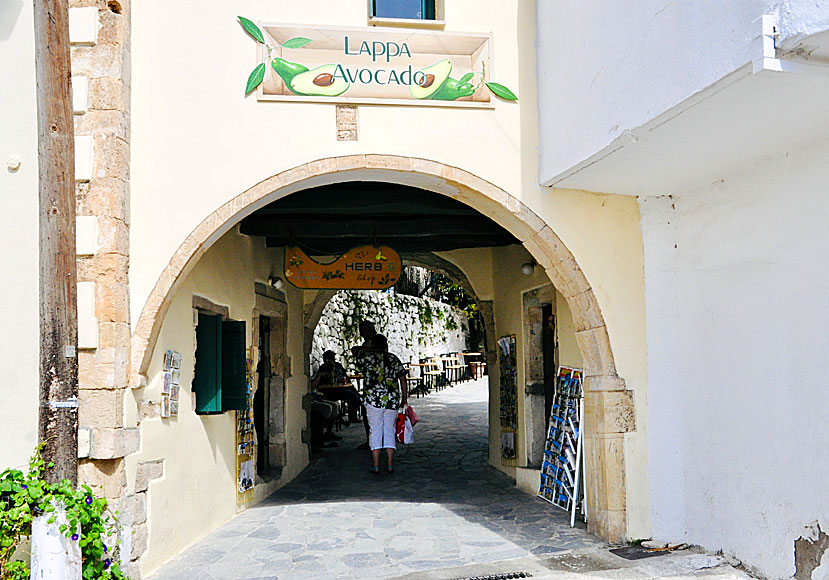 The entrance to upper Argiroupolis.
Lappa Avacodo is a company in upper Argiroupolis that specializes in producing products made of avocado oil. According to the company, avocado oil is effective in treating various skin conditions, such as psoriasis and eczema. Some of their products are also said to remove wrinkles. True or not, I do not know.

Book hotels in Argiroupolis here »