The village of Hromonastiri lies approximately 10 kilometres south of Rethymno. The road up to the village goes alongside a gorge called Mili, or Myli. The scenery is enchantingly beautiful.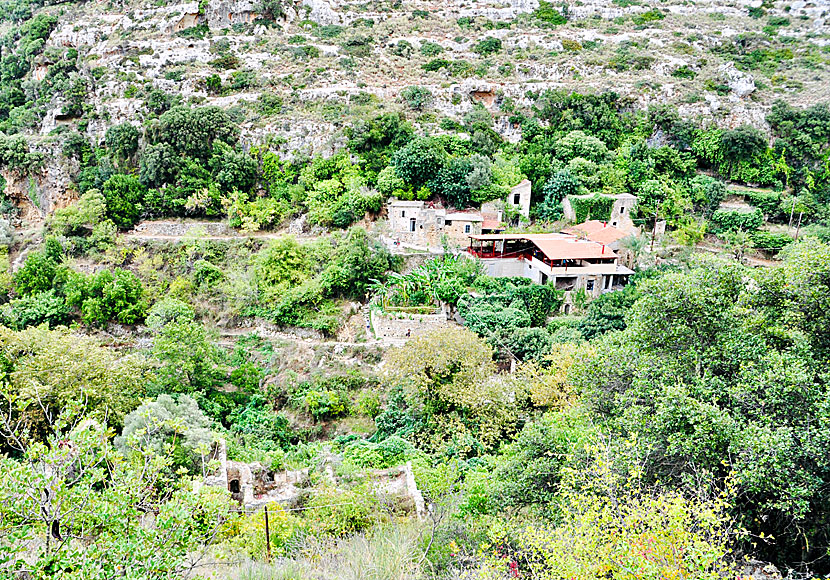 The gorge is not as spectacular as the gorges in southern Crete, but it is still pretty cool. In the gorge there are ruins from the settlement that gave the gorge its name. There are also some nice churches, a water mill and a café. It takes about an hour to walk the entire gorge one-way.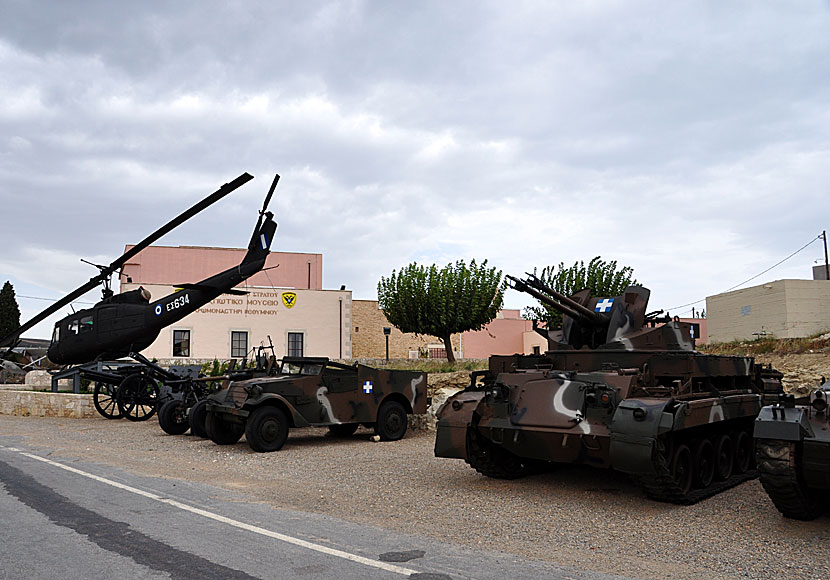 The Military Museum in Hromonastiri.
Hromonastiri (or Chromonastiri) is located not far from the gorge's entry. It is a nice little village with two Byzantine churches and several Venetian-era buildings. The most important of these buildings is Villa Clodio, once the summer residence of Venetian nobles from Rethymno. The building has been restored and now houses a Military Museum. Open Monday to Friday between 08:00 and 13:30.