Preveli beach, or Palm beach, is one of the most photographed beaches in all of Crete, and pictures from here are often used to market Crete. Rightly so, because if you stand above the beach and look down on it, the view of the beach, the river and the palm forest is absolutely stunning.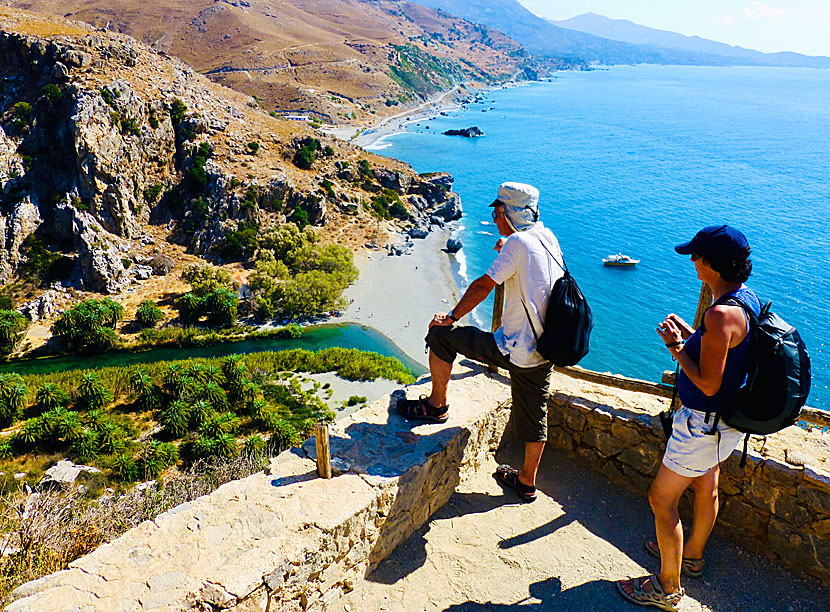 The lookout point above Preveli beach where many stop and photograph the beach.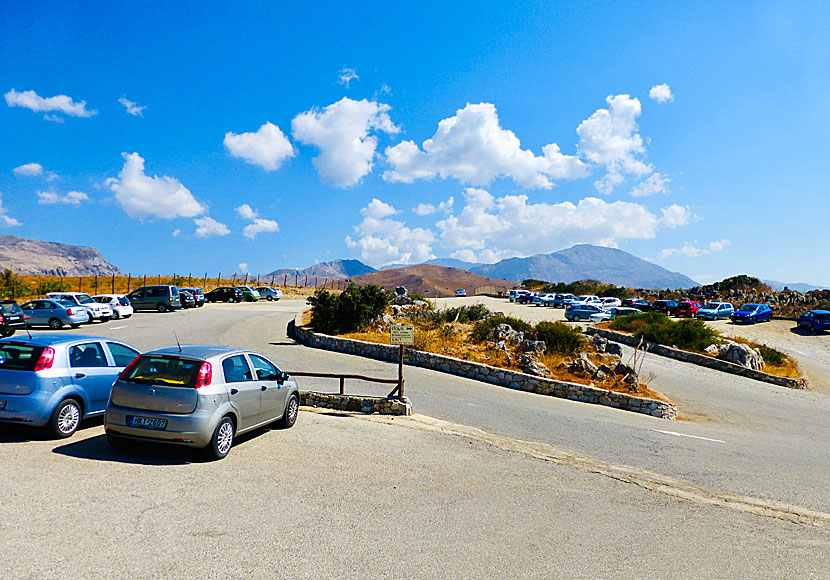 The beach is reached via a path that begins at a large parking lot not far from the monastery.
It costs 3 € to park the car. The parking lot is open between 10.00-18.00 every day. If you come at other times of the day, it costs nothing. (The money goes to the restoration of the monastery). The descent to the beach takes between 10-20 minutes from the parking lot. If you stay in Plakias, you can go here by beach boat instead.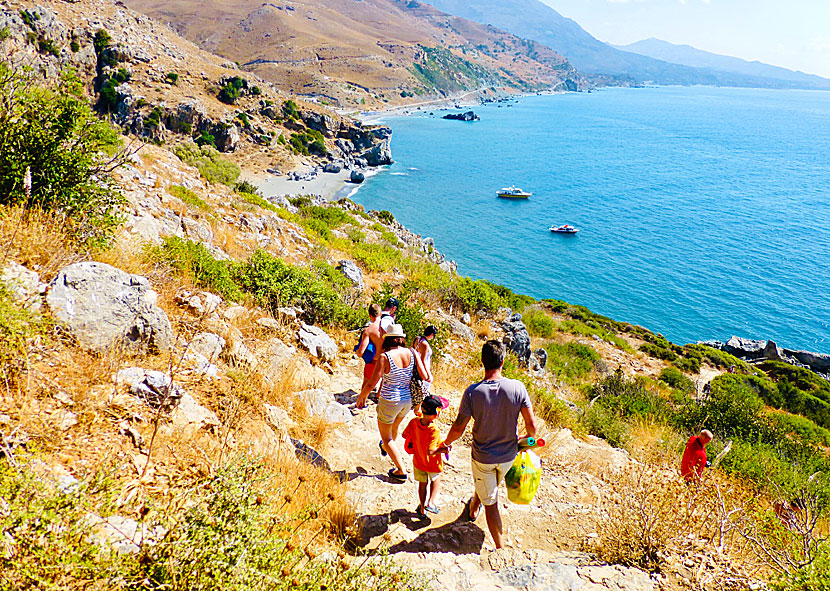 The path that leads down to the Palm beach.

The beach is pretty nice, but it is not the beach itself that makes the beach, if you understand what I mean. Unless the river Megalo Potamos had its outflow at the beach, and if it hadn't grown palm trees along the river, the place would not have many visitors. There are better beaches nearby. The beach is also usually dreadfully overcrowded during the summer. If you can get here early in the morning, it is preferable. At the beginning of the beach there is a snack bar selling drinks and basic food.