Koraka beach is visited by few tourists. Maybe because it is not known to most people. I like the beach in Koraka very much, just for the reason that it is so undeveloped, and it also has a wonderful location. If you walk to the left of the beach you get to a rock, behind the rock is a small beach that you can have for yourself if you arrive early. Taverna and rooms for rent lies just above the beach.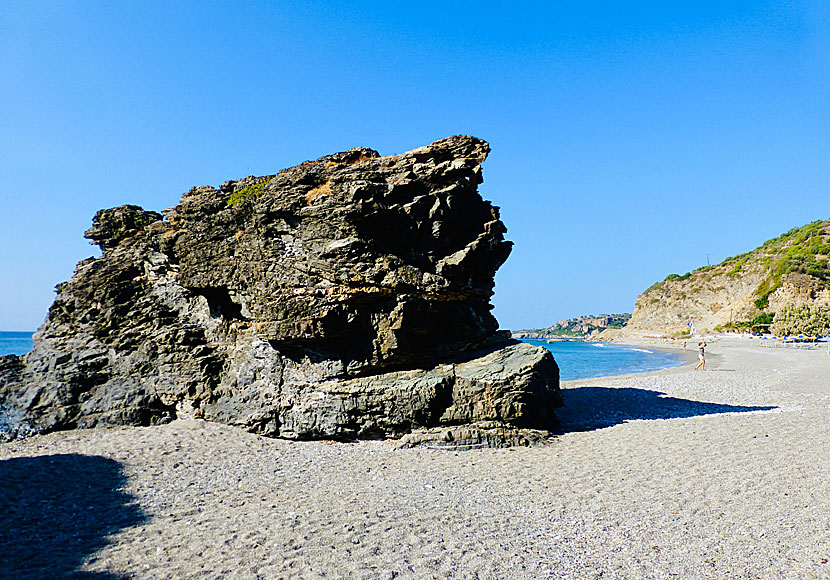 The rock at Koraka beach.
From Koraka beach, the road continues along the coast a few kilometres. Along the way there are several small beaches, perfect for a swim. The road ends at a beach called Polirizos beach. The beach is not at all as good as Koraka. Here are also tavernas, as well as rooms for rent.