The beach after the eastern breakwater is mediocre and stretches on for miles. The beach consists of sand, sometimes mixed with pea-gravel.
Along the beach lies the package resorts of Perivolia and Platanias (or Platanes). The beach is lined with all kind of hotels in different shapes and sizes. The beach is often crowded during the summer and the sunbeds are tightly packed together. Of course, all kind of amenities and water sports are available here. Along the road above the beach there is a plethora of hotels, tavernas, bars, fast-food places, cafés, shops, travel agencies and car rental places.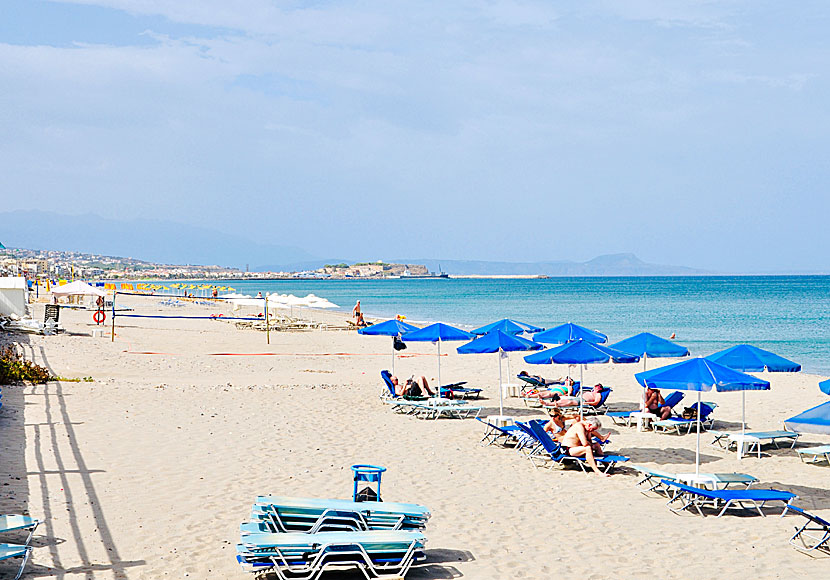 Part of the extremely long beach of Perivolia and Platanias east of Rethymno.
To the right in the picture is the Fortezza (the Venetian Fortress) in Rethymno.