The previously so beautiful hiking route around the island has been partially destroyed by the new road. But it is still practicable, you're only obliged to the road here and there, parts of the hike is still along the old donkey paths.
If you are hiking on Donoussa you can go to solitary beaches where you can be alone. Keep in mind that there are only tavernas in Stavros, Kalotaritissa, Mersini and at Kedros beach.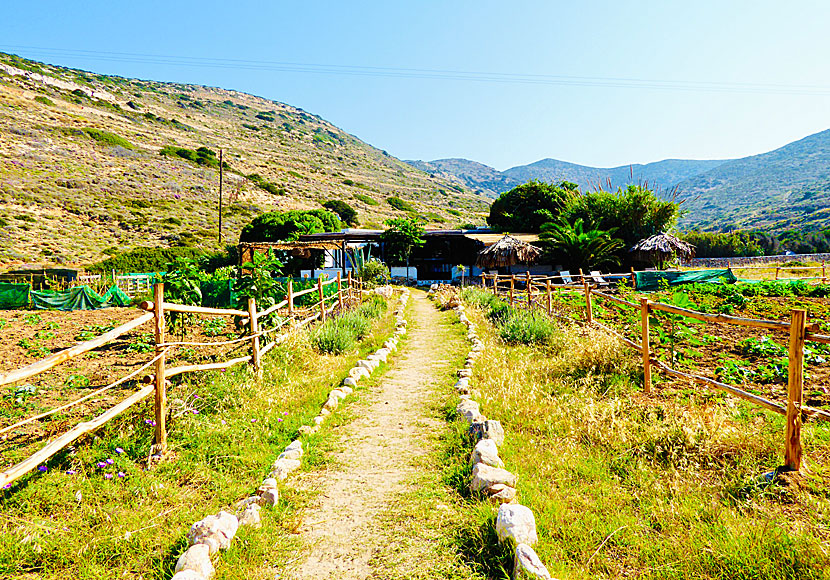 Taverns are located in Stavros, Kalotaritissa, Mersini and here at Kedros beach.
The most interesting hiking route begins in Stavros and you first hike to Kalotaritissa in the north, then continue south to Mersini and Livadia beach, and then on to Kedros beach, and finally ends in Stavros.
The hike is easy and there is no risk of getting lost. (Parts of the route is along the road.) If you can't go all the way back, take the bus from Kalotaritissa. Check the bus timetable in Stavros port before so you know what time the bus leaves.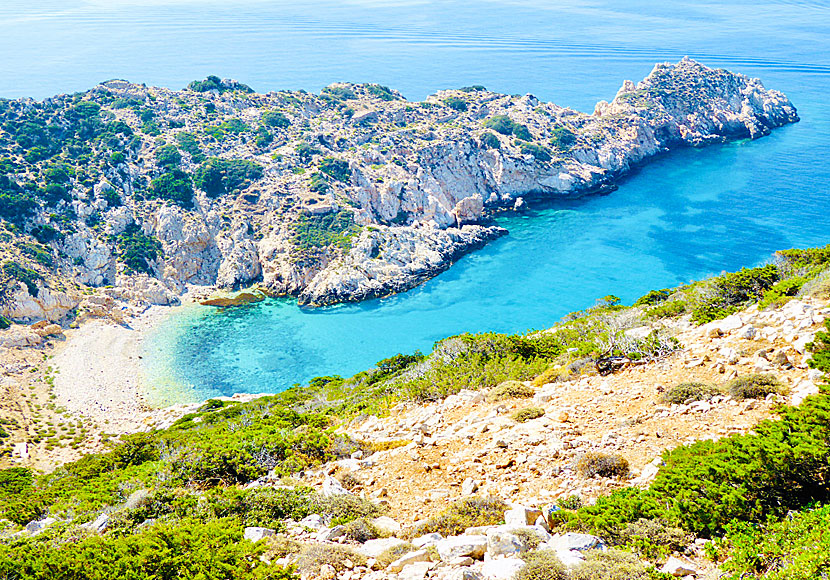 If you hike you can reach small, beautiful beaches.