I have heard much negative about Evdilos over the years, for examples that it is an ugly and boring hole that one whatsoever should leave as soon as one have disembarked. I can not agree with it, I think it is a nice village with nice houses and a lively seafront promenade with a great many tavernas and cafes. The nearest beach is Kiparissi beach a few kilometres east of the village.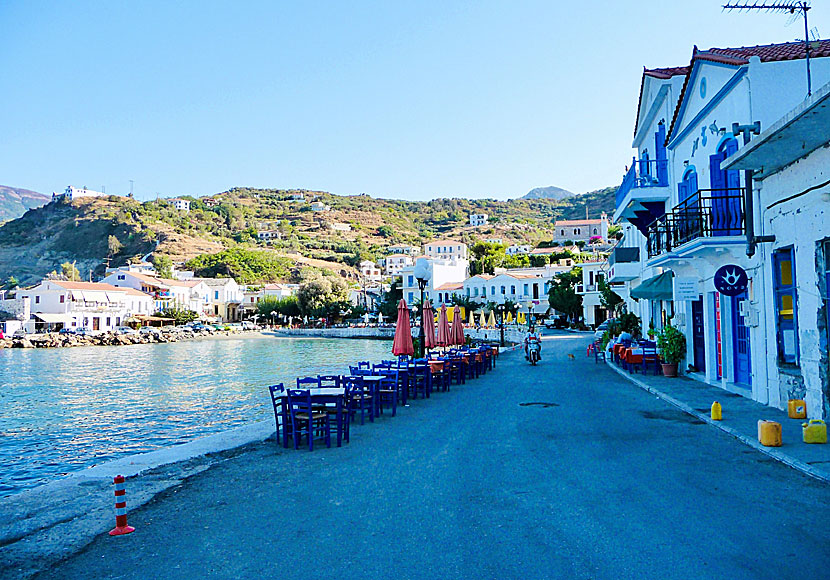 The port promenade in Evdilos.
ACCOMMODATION IN EVDILOS
Although I like Evdilos I would not want to stay here overnight, and this for the simple reason that it is so close to Armenistis from here, and I'd much rather stay there.