Ikaria's name comes from a story about hubris in Greek mythology. The story is about the inventor and magician Daedalus who worked at King Minos in Crete, he with the bull and the labyrinth.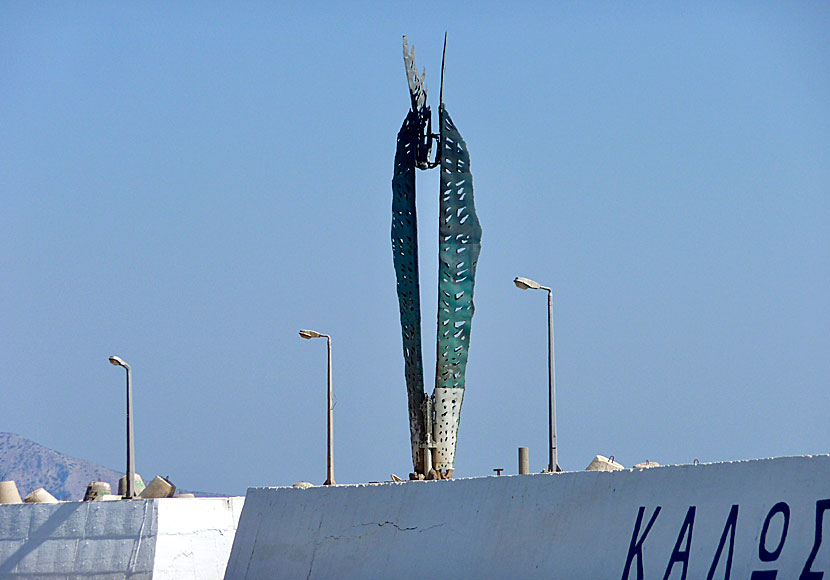 Maybe you remember the story from school? To be on the safe side, here is a short version:
The sea-god Poseidon had sent a bull to Crete so Minos should use it as a sacrifice. Something Minos did not do, instead he kept the bull. Then Poseidon got grumpy at Minos and punished him by enchanting his wife Pasiphae so she fell in love with the bull. And yes, she fell in love! So to the extent that she wanted to have sex with the bull.
So, what do you do then? Well, just ask the inventor Daedalus to build a cow of wood. When it was ready, Minos' wife Pasiphae hid inside the cow and got her wish fulfilled. The result was the notorious beast the Minotaur - half man, half bull. The Minotaur was a dangerous figure and must be locked in. Daedalus built a labyrinth where the Minotaur was imprisoned. When the labyrinth was completed, Daedalus were imprisoned and put in a tower together with his son Icarus.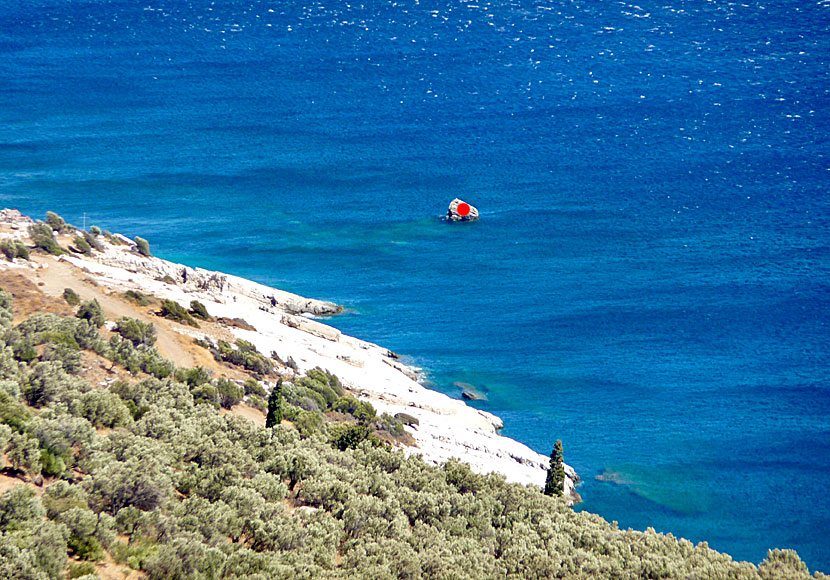 The stone that Icarus is said to have crashed on. (I have painted the stone.)