If you stay in Pothia, you will have to drive quite a long way to the nearest beach. The nearest beach lies at the outer breakwater in the port. The beach is not much to write home about, but good enough for a swim.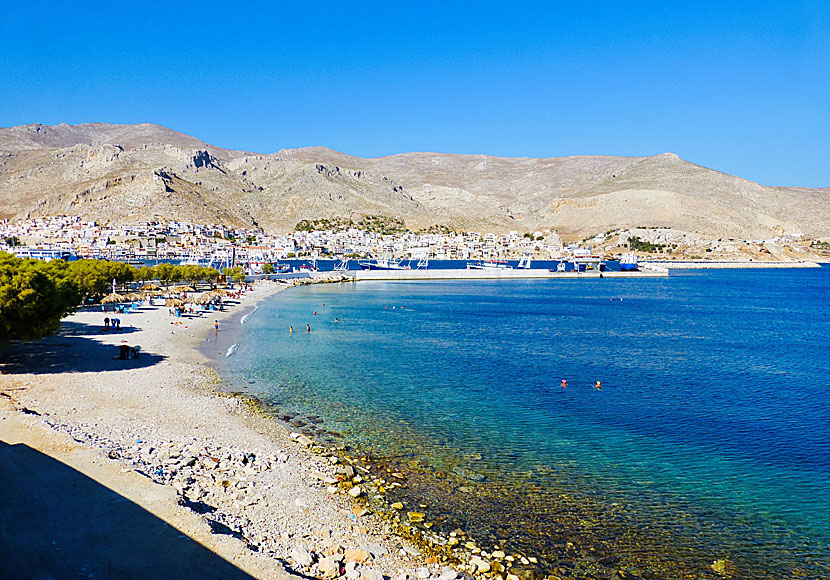 The small beach in Pothia.
A few kilometres south of Pothia lies a small cute pebbly beach with nice water and beautiful surroundings. The beach is called Gefyra and is visited mainly by Greeks. Snacks and refreshments are available from a canteen. Above the beach there is usually a bunch of goats that contribute to the sounds of goat bells tinkling.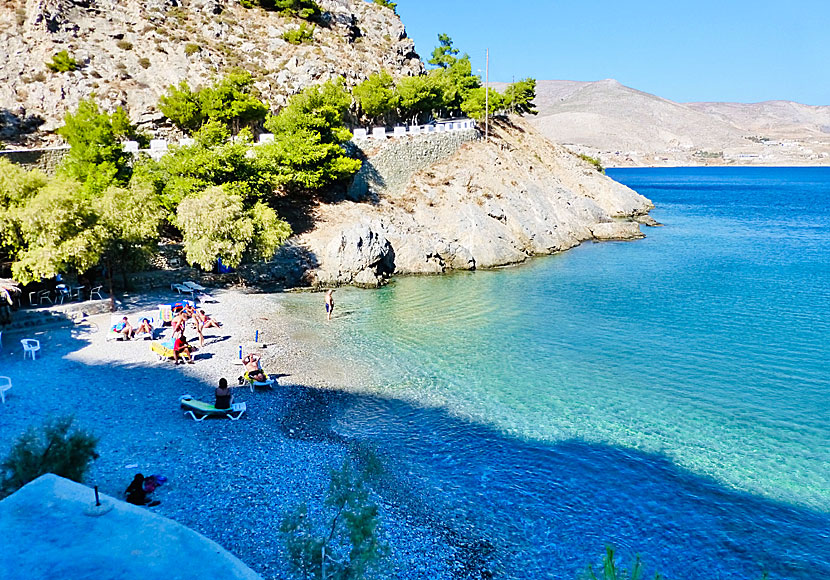 Gefyra beach close to Pothia.