The Monastery of Agios Savvas is located high above Pothia town, it can not be missed thanks to the huge cross that is placed outside, visible from the entire neighbourhood. If you should happen to miss the cross during the daytime, you surely will not miss it at night when it is lit blue.
The monastery is named after the monk Agios Savvas who is buried in a coffin made of silver inside the church. Savvas was a man who had the gift to cure people from all kinds of diseases. The church is beautifully decorated from floor to ceiling. However, it is not the church that makes the monastery worth visiting. It is the view of Pothia town that is the great reward, a fantastic view, and you can not see enough of it.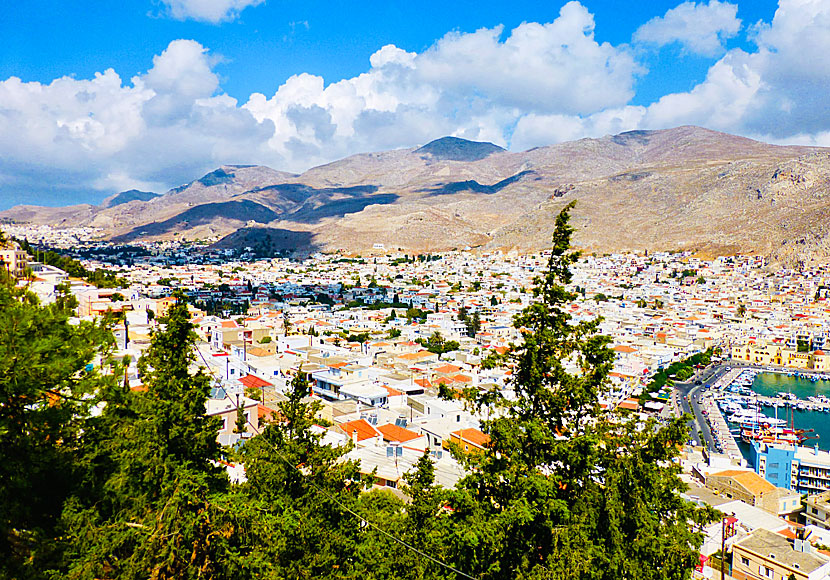 View of Pothia from Agios Savvas.
When you get tired of the view, you can go into the monastery and look into the prayer rooms to the left. One of the rooms is for couples who have difficulties having children. Here, they pray to God, or to Agios Savvas, for help. Childless couples have left little baby dolls in the room. In the next prayer room are lots of things that people have left, among other things there are two X-rays of a woman's brain.
Inside the church where Agios Savvas is buried.