Amopi is in a proper sense not a real village, rather a flourishing small tourist resort with tavernas, hotels and a mini market. Several package holidaymakers choose Amopi instead of Pigadia. Largely it depends on the nearness of good beaches and that it is "commuting" distance to Pigadia. Busses runs the 7 kilometres several times a day every day of the week. ATM are available since June 2017.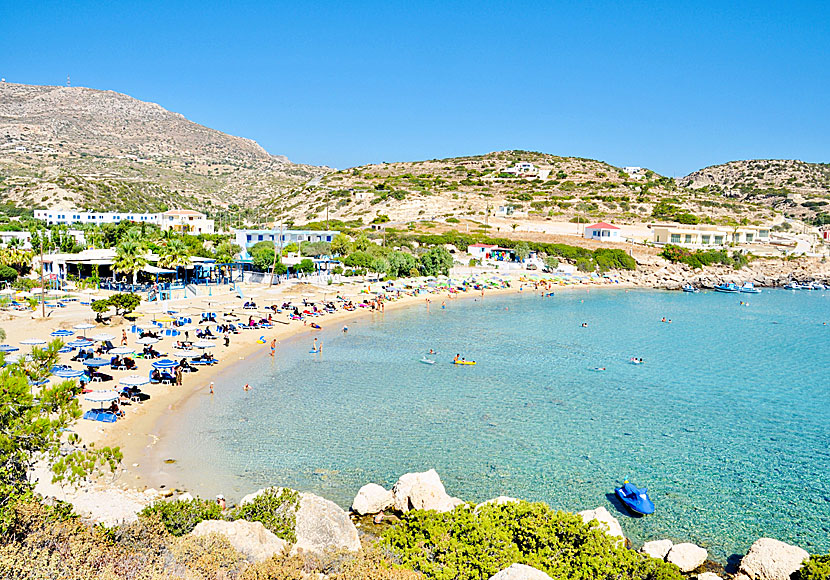 One of the beaches in Amopi.
There are three beaches to choose from at Amopi. The beach to the right of the peninsula with the church of Agii Apostoli, is quite a good beach, off the beach is a rocky island that is possible to swim to. The right beach is composed of pebbles mixed with pea-gravel.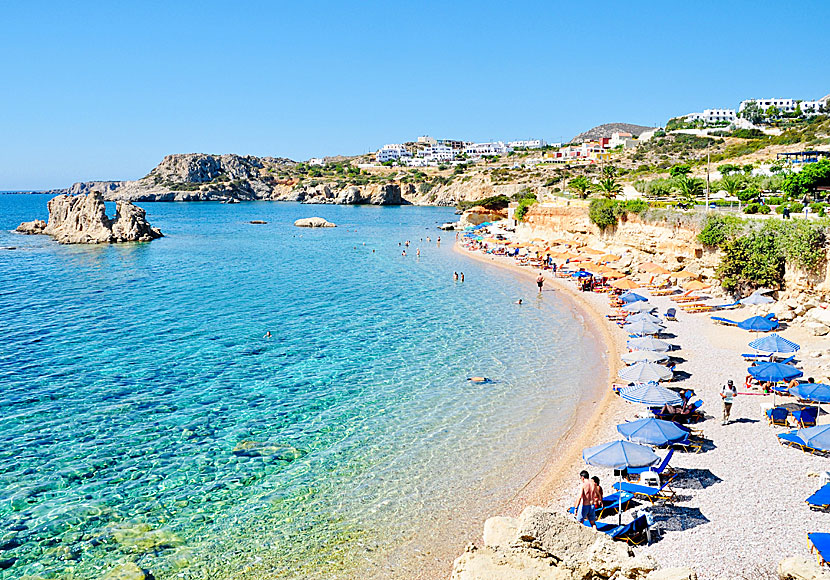 Another of the beaches in Amopi.