Kato Lakos lies between Achata and Kyra Panagia. It is a fantastic beach with crystal clear water and shockingly beautiful surroundings. We asked our landlord when we were on Karpathos the second time if he knew of any beach that we had not been to. He asked if we had been to Kato Lakos, and the answer was no. Then you must go there because it is a sensationally beautiful beach. He was right, it was a fantastic beach!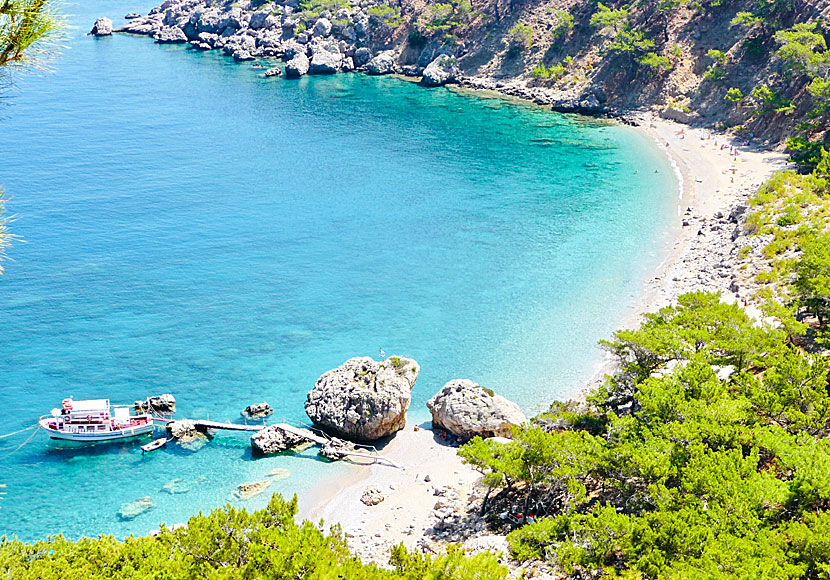 View over Kato Lakos.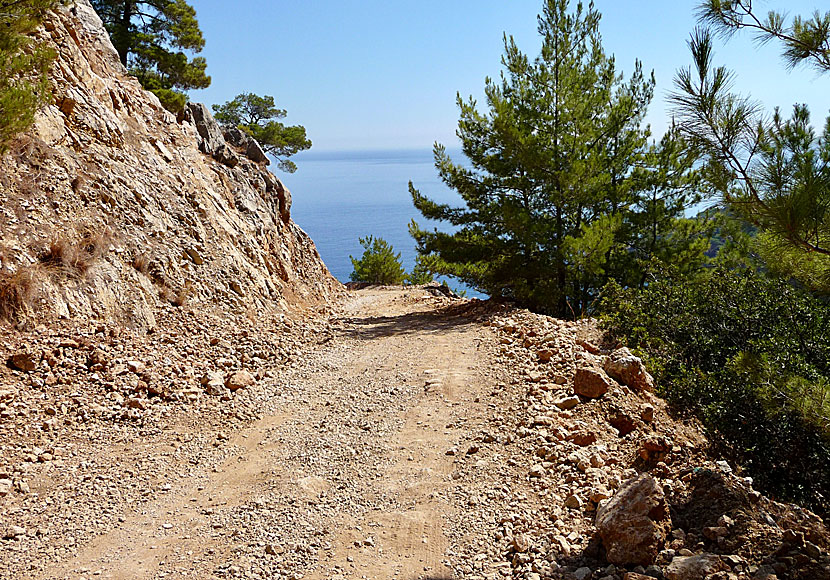 The road down to Kato Lakos is in terrible condition.
The serpent in the Garden of Eden is that Kato Lakos is difficult to get to, and that is the reason that not so many know of the beach. The easiest way is to go by beach boat from Pigadia (the beach is also called Yiannis Paradise). If you are going by beach boat it generally include lunch. There is no taverna, if you go here on your own, you will have to bring your own food and drinks.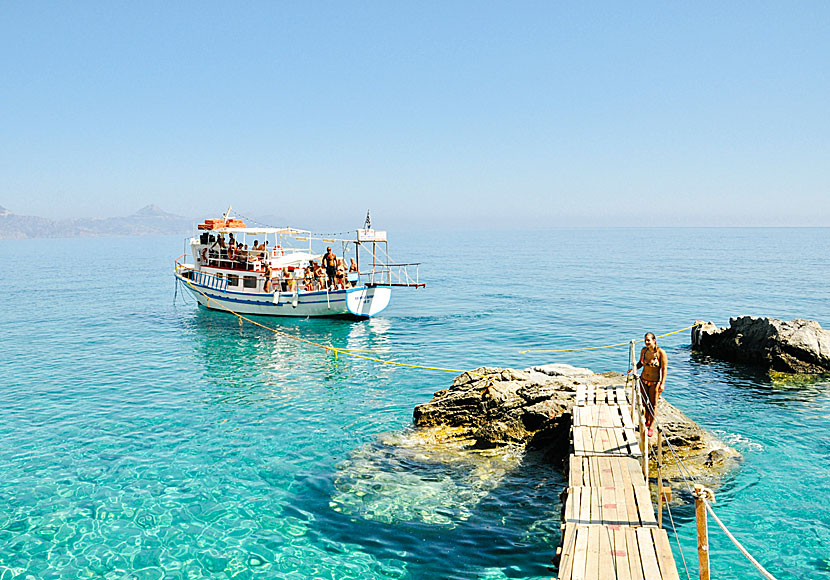 Beach boat at Kato Lakos beach.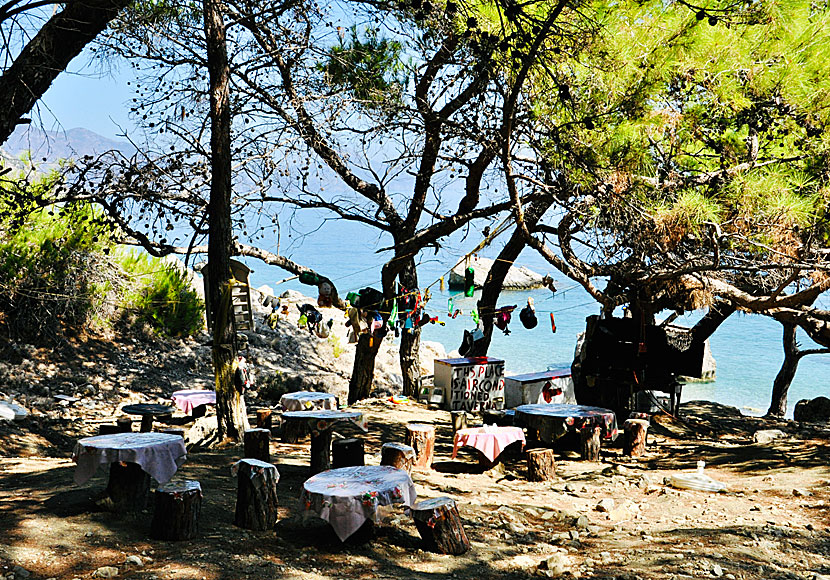 Yiannis Paradise air-conditioned taverna. Lunch is served here if you go here by boat.