The cave's depth is 95 meters, a slippery flight of steps winds down to an impressive chamber that is 65x45 meters in size. Down there, it's humid and a little cold, heavy water drops falls from the ceiling, the drops slowly slowly builds up the stalagmites down on the floor. (A good way to remember which is which, is that the stalaCtites has C for "ceiling" and stalaGmites has G for "ground".)
Thanks to the cave's unique acoustic, concerts are held here each summer. The cave is open daily 09:00 to 19:00. Entrance is about 5 €.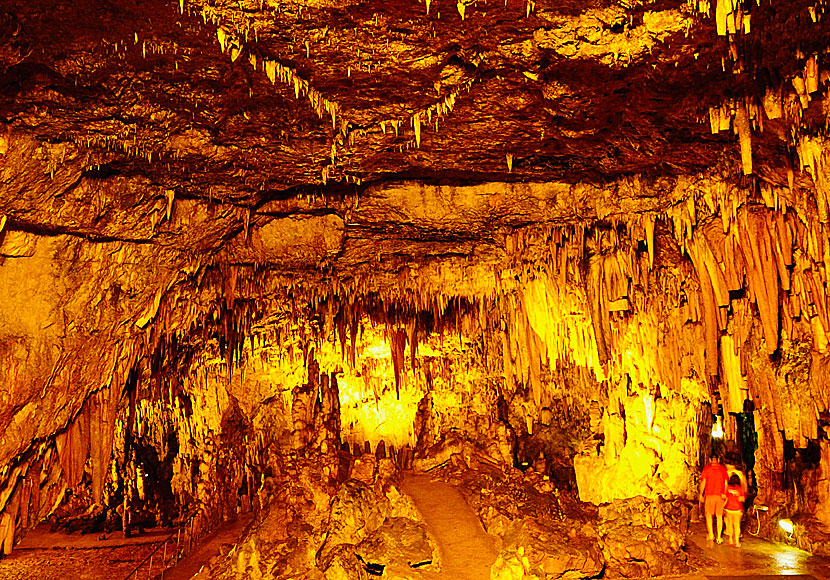 Drogarati cave is located about three kilometers south of the village of Sami.