On the south of Milos, about 9 kilometres from Adamas, lies one of the island's largest gravel pit. Here are also two of Milos' best beaches: Firiplaka and Tsigrado. You have better to close your eyes to avoid getting sand in your eyes if you drive a scooter down to the sea. There is even warning signs along the road. When you're down, it's a little walk to the beach.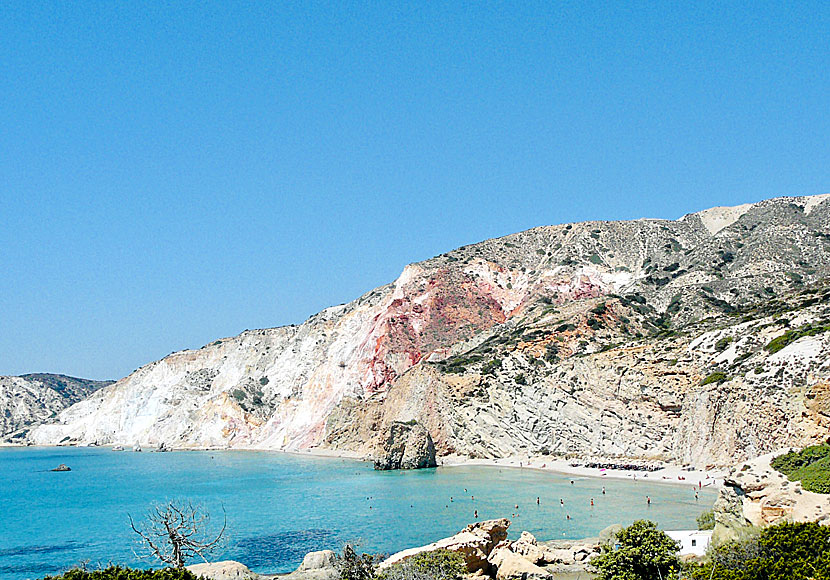 Firiplaka beach and the mighty volcanic mountains.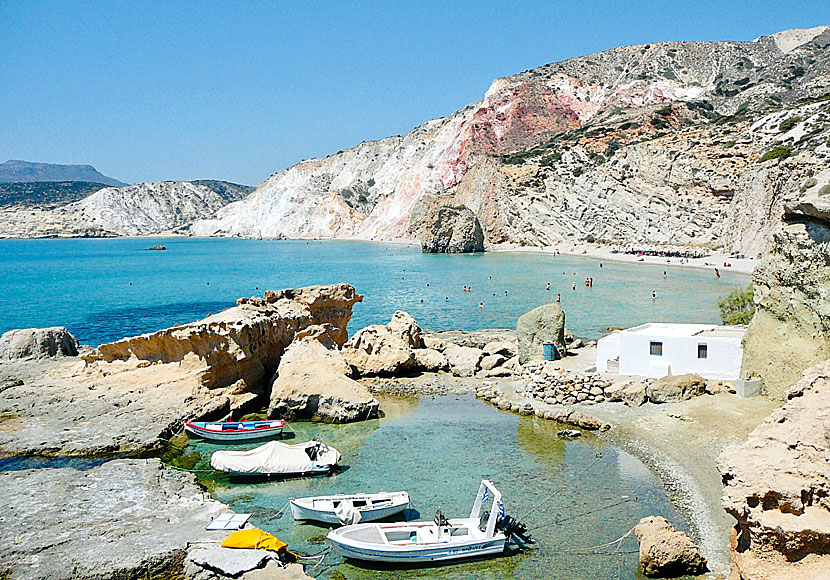 Firiplaka and the small fishing port.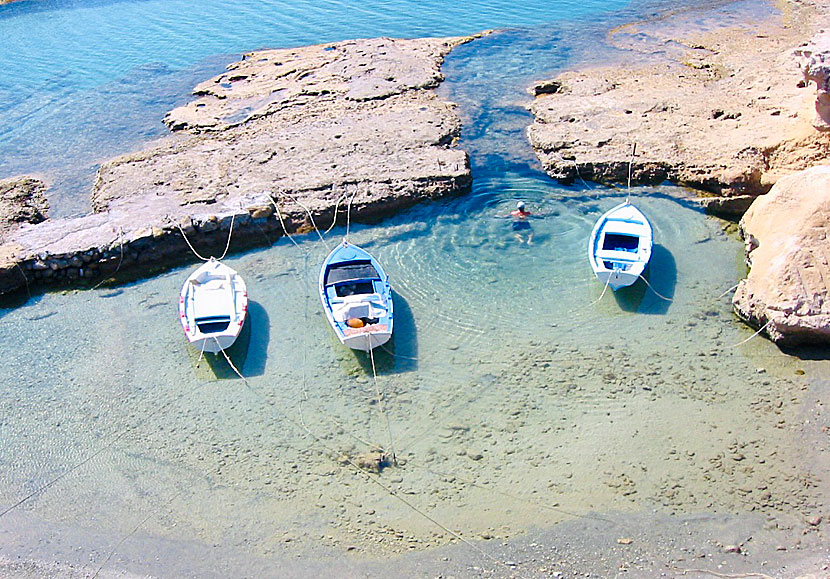 It is also possible to swim in the small port.