Paleochori beach lies on the southern coast, about 9 kilometres southeast of Adamas. This is my favourite of Milos' many spectacular beaches. I could travel to Milos just to swim here.
You can go by bus from Adamas to Paleochori. If you go by scooter to Paleochori, I recommend you to turn off the engine where the slope down begins. Enjoy the quiet countryside and the view overlooking the sea. You know when you have reached the destination because then the scooter has stopped.
The beach is actually three beaches. First you will arrive to the main beach, a long wide beach with sand mixed with pebbles. Here are sun beds and umbrellas for rent and several good tavernas. The cliffs backing the beach have colour combinations that you can hardly believe is possible.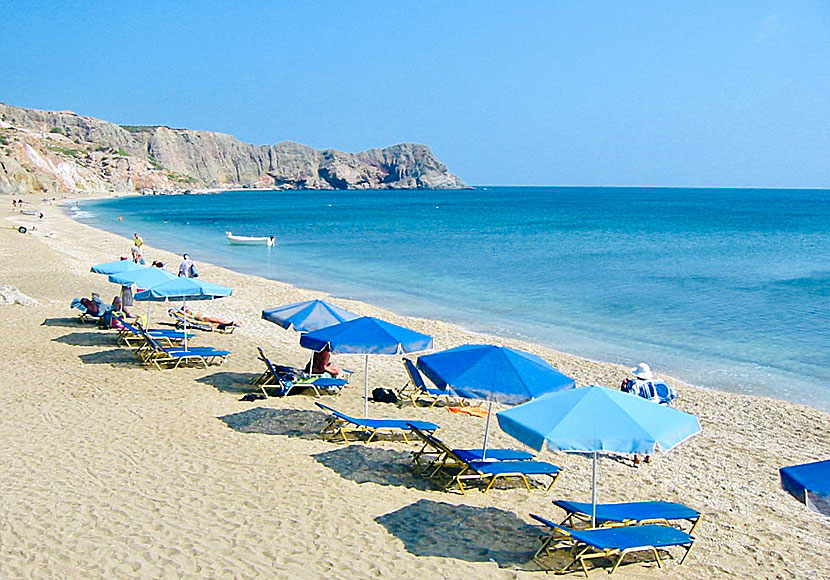 Paleochori beach.
That there is such a display of colour is due to Milos' volcanic activity. The colours are ranging from dark red to bright yellow and in between some green. The yellow and green colour comes from the sulphur that is formed in the cliffs. Sometimes it smells pungent and it is not unusual that it comes steam from the cliffs.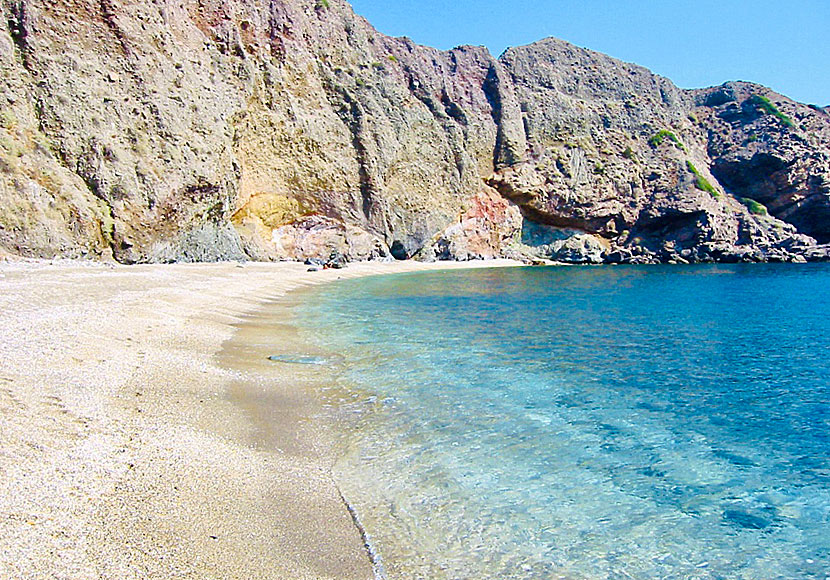 The far end of the beach is popular among nudists.
A short walk to the left along the main beach there are some rocks that is easy to climb over, behind the rocks is another part of Paleochori beach. This part consists mainly of pebbles and it gets deep quickly. At the far end is a cave for protection from the sun. This part of Paleochori beach is popular among nudists.