Sarakiniko, about 4 kilometres north of Adamas, is a bathing-place with rocks which is not only one of the archipelago's most particular places, Sarakiniko is also one of the most seductively inviting bathing-place in Greece.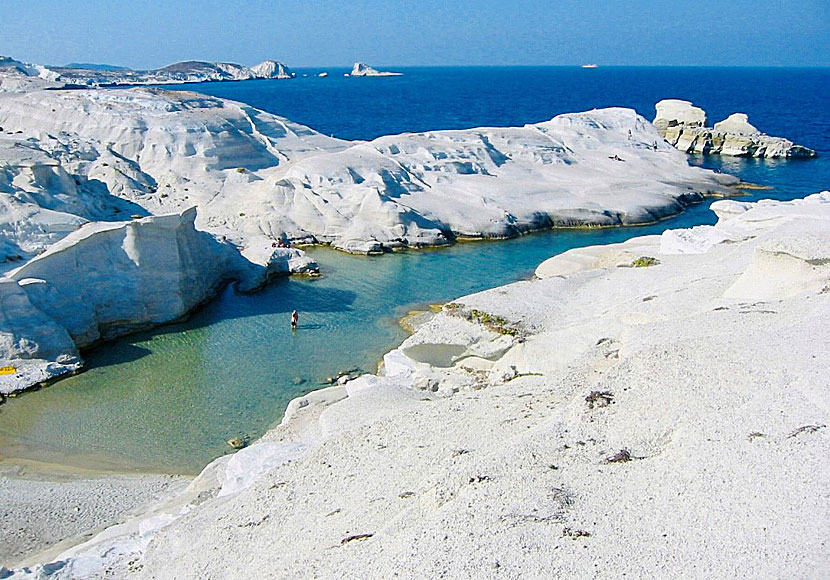 Sarakiniko is a unique place in Greece.
At first glance, one can resemble Sarakiniko with a lunar landscape which is covered in gleaming snow. The rocks have been created by eruption, and then the elements have shaped these peculiar creations.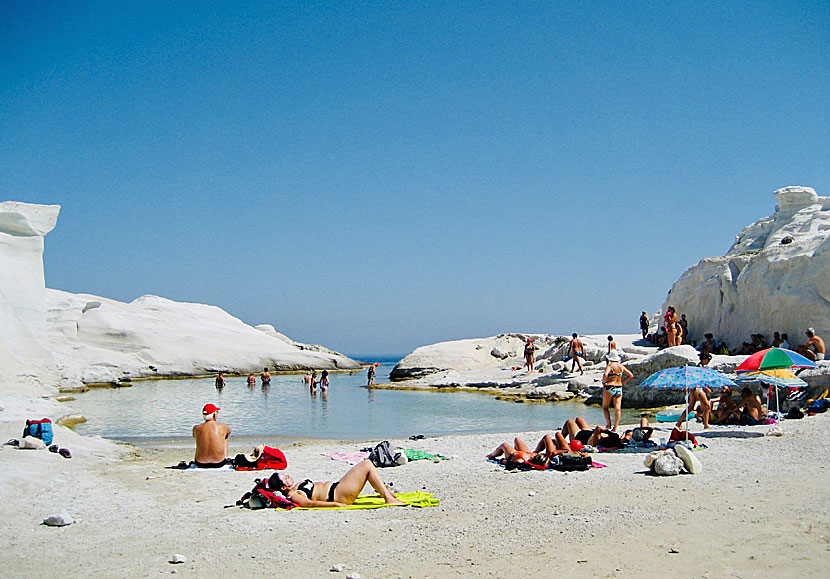 The small beach of Sarakiniko.
In an inlet lies a minimal sandy beach, but it's not the beach that attracts people, it is the adjacent rocks that are Sarakiniko's greatness. Add some lagoons, a few caves, a rocky island, crystal clear water and you will have the ultimate bathing-place with rocks.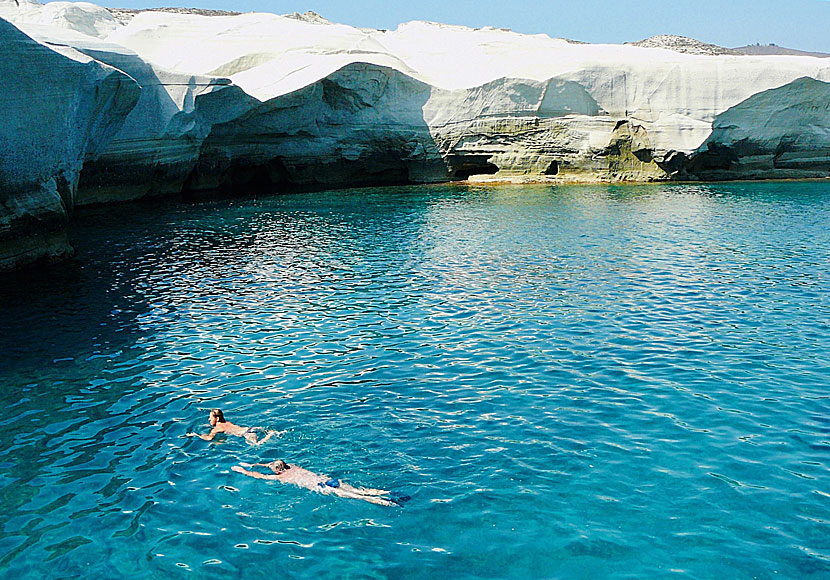 Sarakiniko.