The incredibly nice village of Nikia is located about 14 kilometres from Mandraki. Like Emborio, the village balances on the rim of the volcano and in this balancing act lives about sixty people. It is a very small village with a few houses, almost like a small dollhouse. In and around the square are some tavernas, shops and cafes.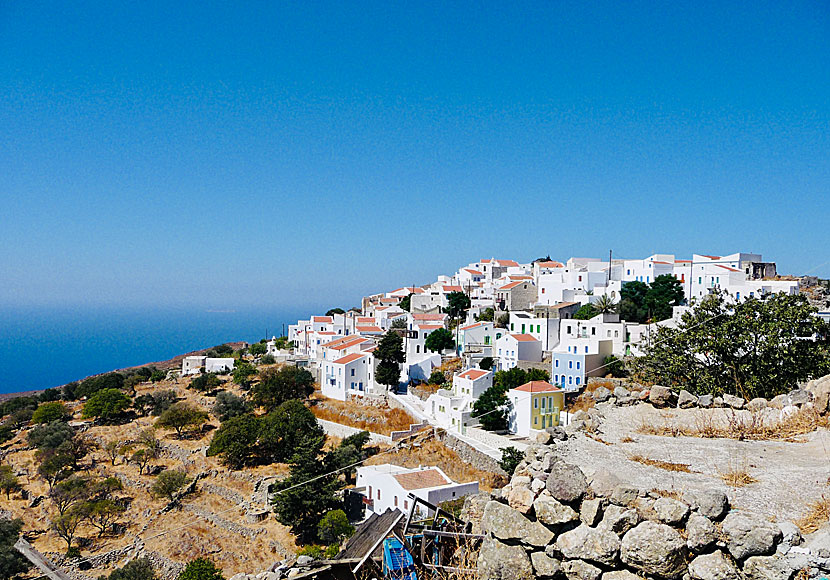 Nikia - the village with the beautiful name.
Taste on the name Nikia for a while, certainly it sounds beautiful. When we first came here I fell in love with the village and the cute name. I sent a text message to a friend in Sweden and asked him to buy the domain name nikia.com, but it was unfortunately busy, and still is today. I do not remember what I would have the domain name for.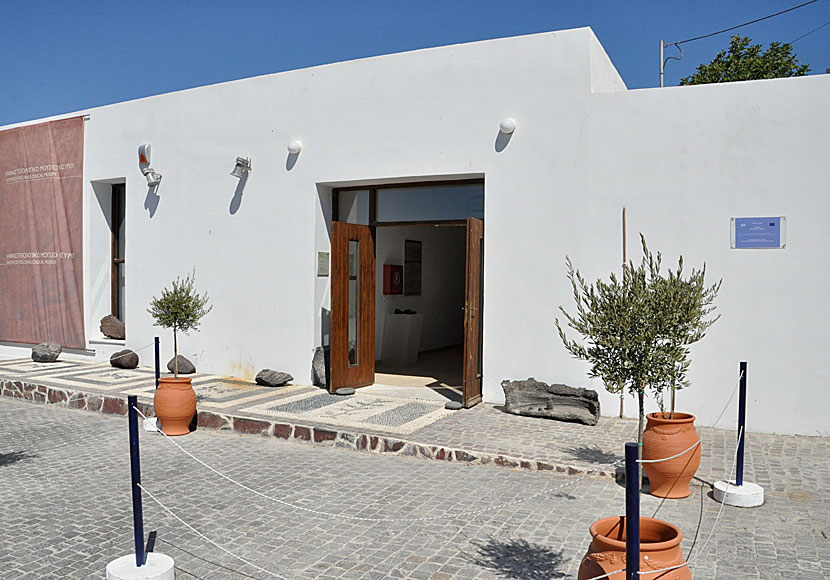 The Volcanological Museum in Nikia.
Where the village begins lies The Volcanological Museum, which is unique in its kind in Greece. The museum is located in the old primary school and is very interesting. Before visiting the volcano below Nikia, you should first visit this amazing museum. At the beginning of the village there is a small path leading to the Church of Agios Ioannis Theologos. It does not take many minutes to go there and your reward will be a moment of total silence, shadow and view across the volcano.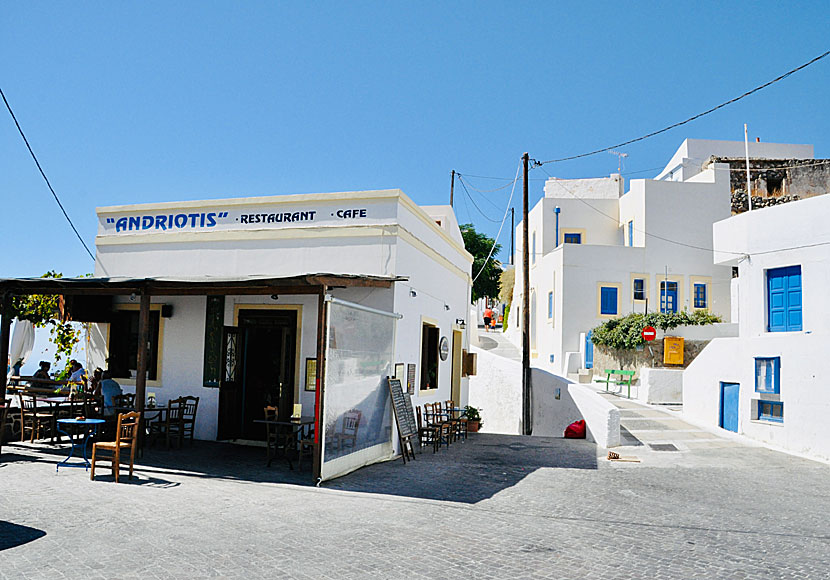 The taverna Andriotis Meating is also located at the beginning of the village.