Diros caves are undoubtedly Mani's main attraction. The caves, which are also called Vlychada caves, are located about 11 kilometres south of Aeropoli, below the village of Pirgos Dirou. You get here with your own vehicle, or by excursion bus from Agios Nikolaos, Stoupa, Kardamili and Kalamata. You can also take a taxi from Aeropoli. If you're going here independently, it's best to arrive as early as possible because it gets very crowded when the tour buses arrive, and then you may have to queue for a long time to enter the caves.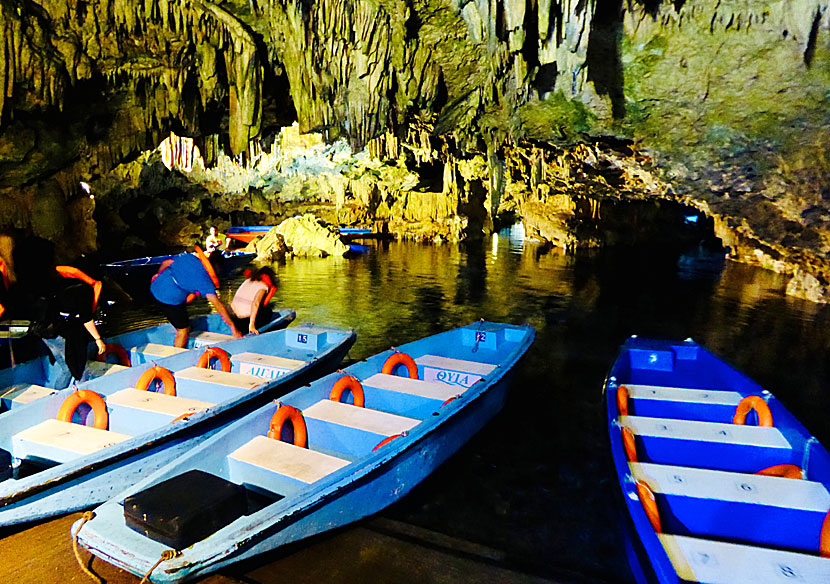 Here begins the boat trip into the cave system.


Diros Caves have been known since the end of the 19th century, but it was only in 1949 that the caves began to be explored, and in 1960 they were opened to the public. What makes this cave so special is that it is located below the surface of the water, and as a visitor you go by boat through parts of the cave system. To date, 14,700 meters of routes have been mapped, but as a visitor you only get to see a small part of the cave.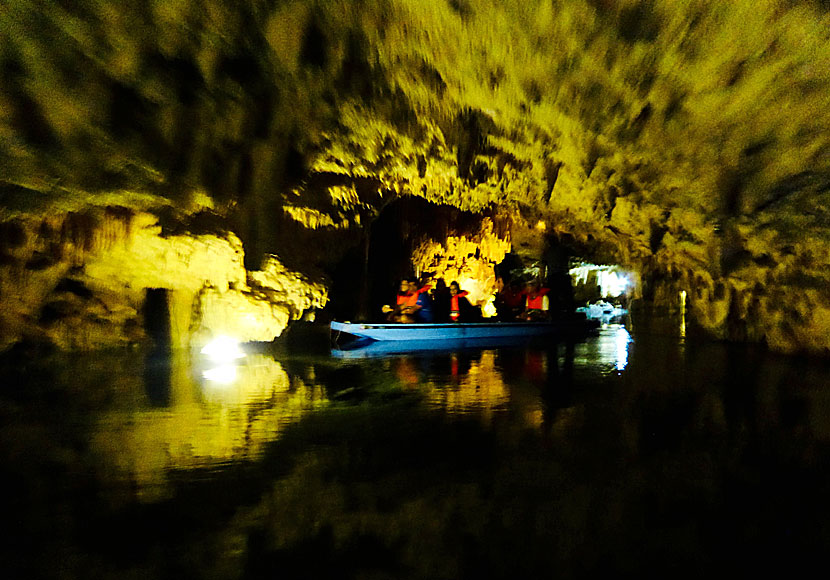 By boat through the Diros caves. (It is difficult to photograph in the dark.)
It starts with a boat ride of 1,200 meters and ends with 300 meters on foot, before coming out into reality again. During the tour, both by boat and on foot, you pass lots of awesome stalactites and other strange cave formations.
The water depth fluctuates between 2-80 meters. The water temperature is around 14 degrees, and the air temperature between 16-19 degrees. The water in the cave is brackish.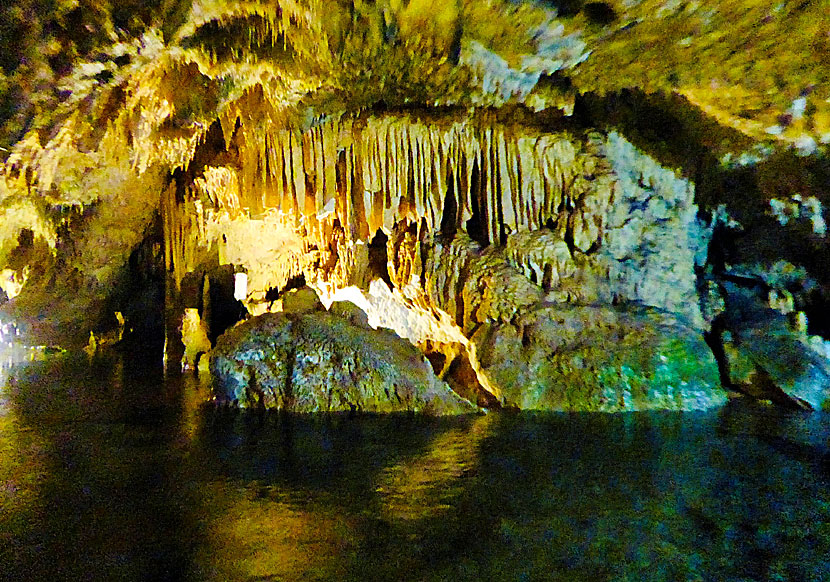 Diros caves.