Methoni is a small charming village between Pylos and Koroni in the southwestern Peloponnese. The village has about 1,200 inhabitants, but the number increases during the summer. Most tourists who visit Methoni do so during a day trip to see the imposing fortress Castle of Methoni (Kastro), one of Greece's largest fortress complexes. The fortress began to be built in the 13th century by the Venetians. The Turks have, of course, also been here and ravaged, and contributed to the mixed architecture.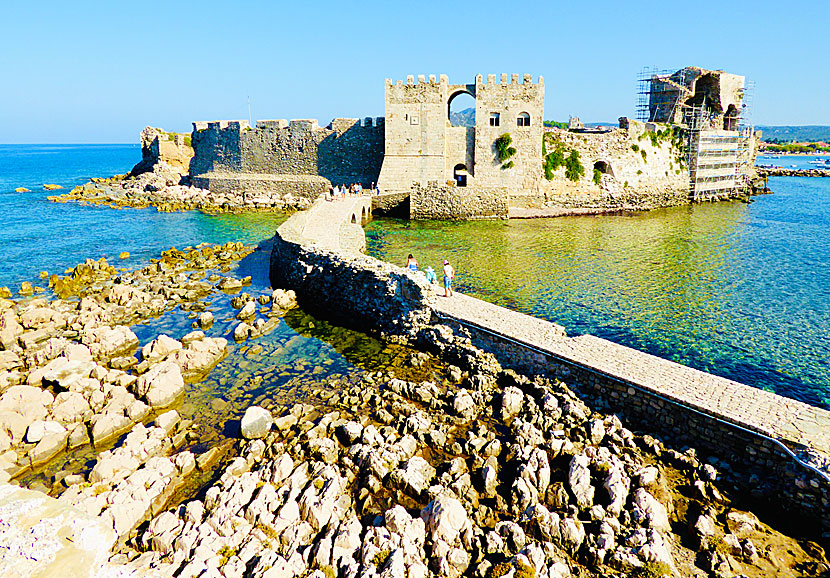 A small part of the famous fortress Castle of Methoni.
But if I'm not interested in old fortresses, why should I visit Methoni? I'll return to that. However, I think you will like this fortress.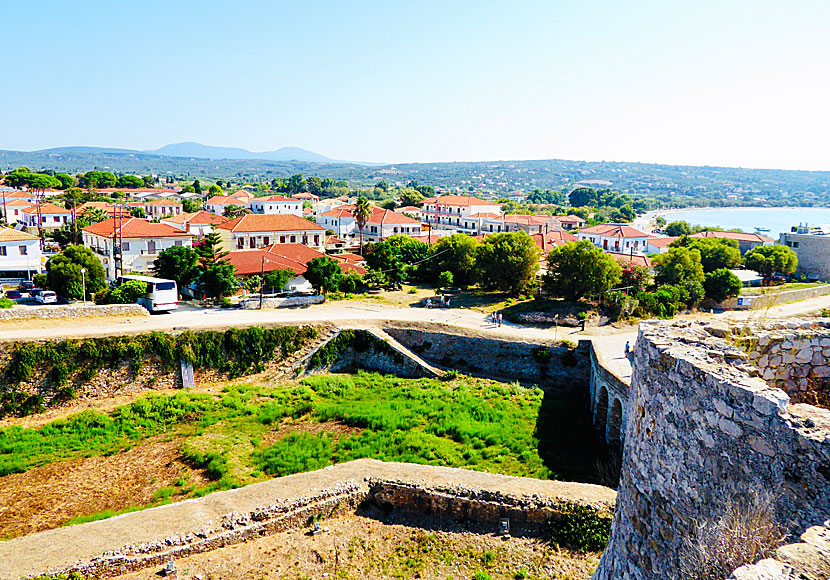 View of the village of Methoni from the moat at the Castle of Methoni.
Castle of Methoni is surrounded by the sea on three sides and is separated from the mainland by a moat. Inside the castle there are Turkish baths, a cathedral (Byzantine church of Saint Sophia), several houses, a water cistern, underground passages and a strange pyramid. Along with a lot of other things.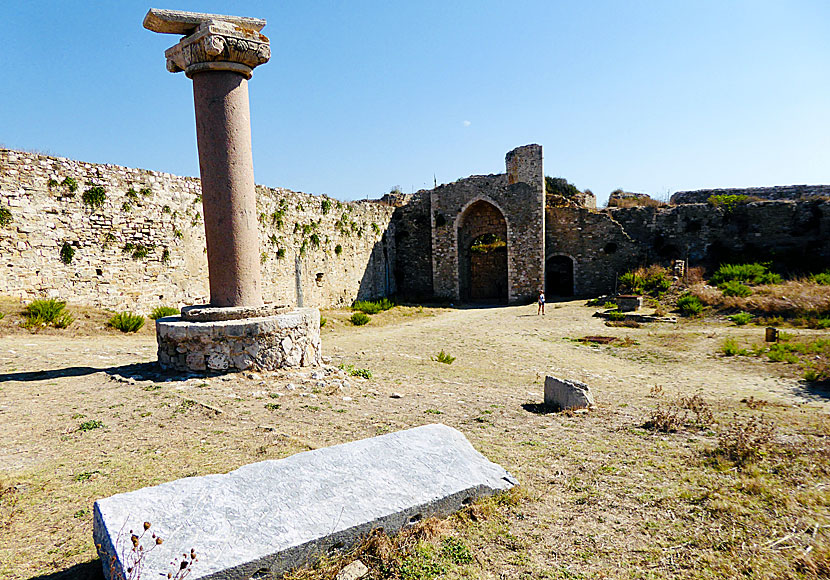 The area inside the walls is huge.