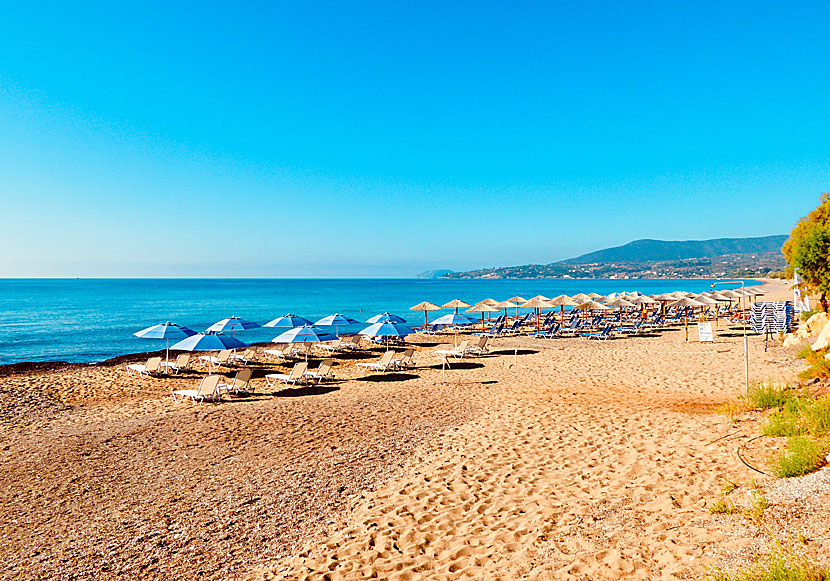 The beaches of Zaga and Memi.
Zaga beach is 3 kilometres long, so if you feel like jogging on the beach, you will be challenged. The beach consists of sand mixed with small pebbles. Sun beds and umbrellas are available for rent. There are also tamarisk trees that provide much-needed shade. The beach is backed with tavernas, hotels and family pensions. Don't miss visiting the magnificent castle. Firstly it is very interesting, secondly it offers amazing views over Zaga beach, and over Koroni.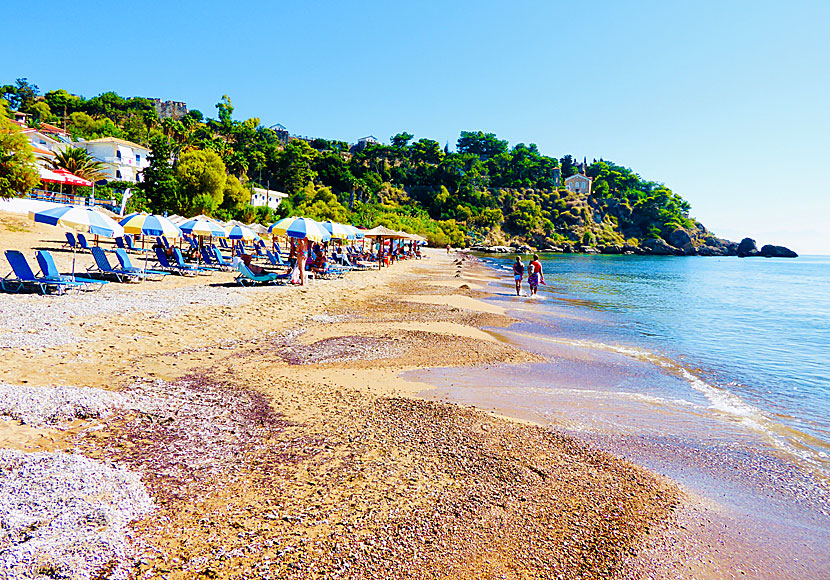 Koroni Castle seen from Zaga beach.

ACCOMMODATION AT ZAGA BEACH
I've only stayed in Koroni, but next time I'm in the neighbourhood I'll be staying by the beach. It's only a short walk to central Koroni, and there are several tavernas by the beach, so you don't have to go anywhere in the evening. Then I will stay at the Hotel Zaga Beach, which is very popular, not least among Kalimera's (the Swedish version of Kalispera) readers. Hotel Zaga Beach can be seen in the picture below.

Book other hotels at Zaga beach here »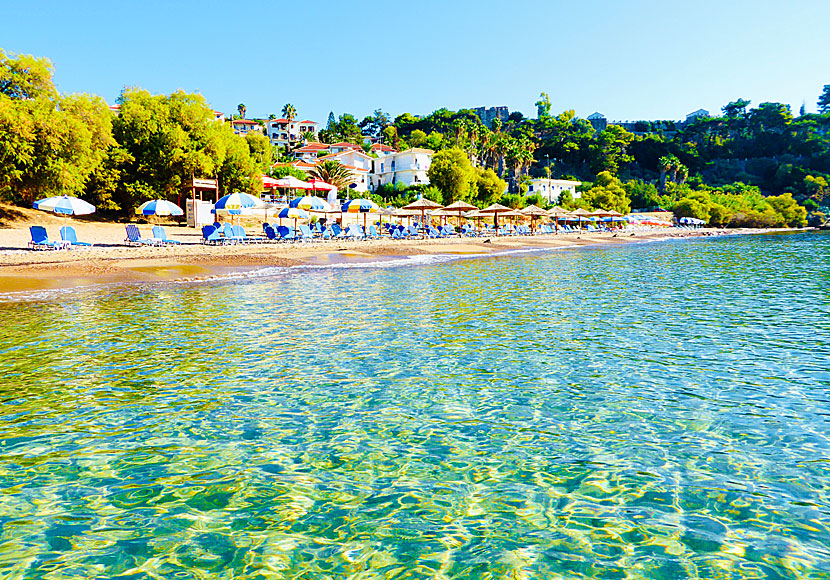 The part of Zaga beach that is closest to Koroni.