When I'm in Rhodes, I always stay at Kristina's Rooms located in the southern parts of Rhodes' old town. I love that part of the town, partly because there are still Greeks living there, partly because there are no souvenir shops and no restaurants with annoying barkers, partly because it is so fascinating and imaginative to stroll around aimlessly in all the old beautiful alleys.
Sometimes I go walking the moat to enjoy the incredibly magnificent walls. For a few years now, you can also walk atop the walls, and it's even cooler than walking along the moat. The walk starts at the Grand Master's Palace, where you also buy tickets, and it ends near Kokkini Porta, where Kristina's Rooms is located. Tickets cost a mere € 2. Open every day between 12.00-15.00.

Here are some pictures from the walk on the walls.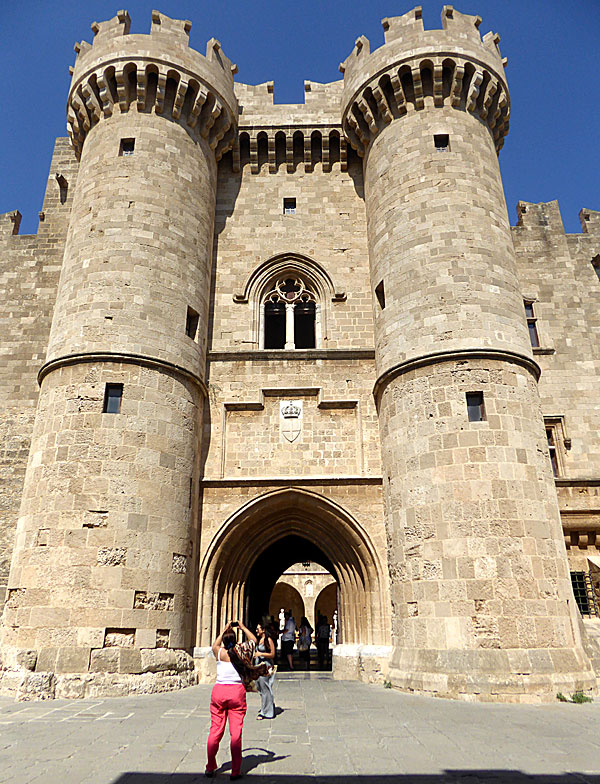 The magnificent entrance to the Grand Master's palace. Here you buy tickets to the walk.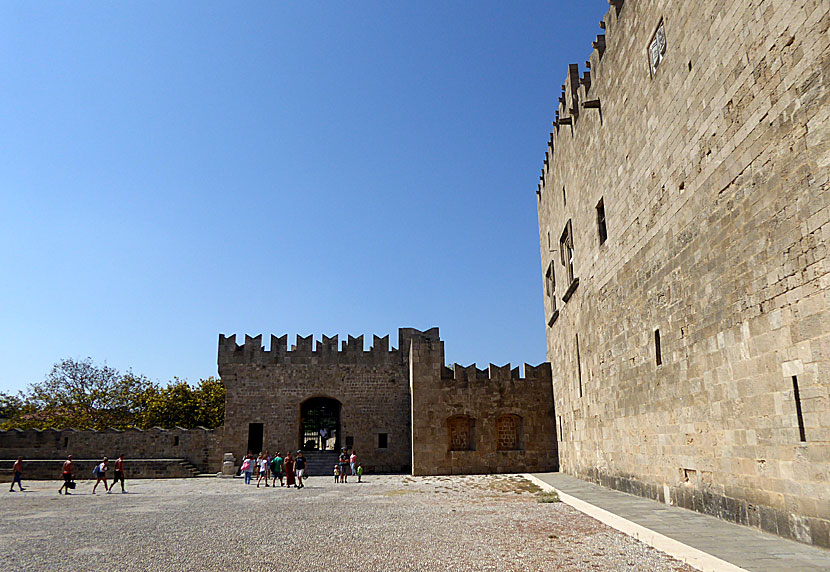 With the ticket in your hand, you go to the stairs in the middle where the walk begins.