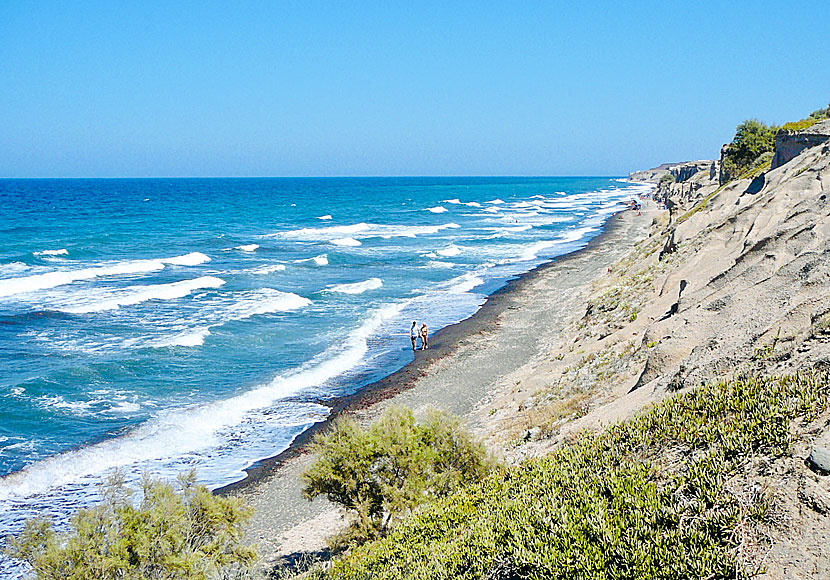 Paradisos beach in the other direction.
About 8 kilometres northeast of the beaches, on this side of Santorini, there is an underwater volcano. The volcano Kolumbo is active, and it is very big. The volcano is located at a depth of just over 500 meters and has a 1.5 km wide crater. Columbo is considered to be the potentially most dangerous active volcano in all of Greece. This is because an eruption would trigger severe tsunamis, and the volcano has the potential to produce large explosive eruptions.
Kolumbo is under surveillance, and for good reason. If it would be an eruption, it's time to go home again, and no matter where in Greece you are.
On April 20, 2021, several earthquakes occurred in Greece, including one close to the volcanic island of Nisyros, and here at the volcano Kolumbo outside Koloumpos beach on Santorini. The latter had a magnitude of 4.0.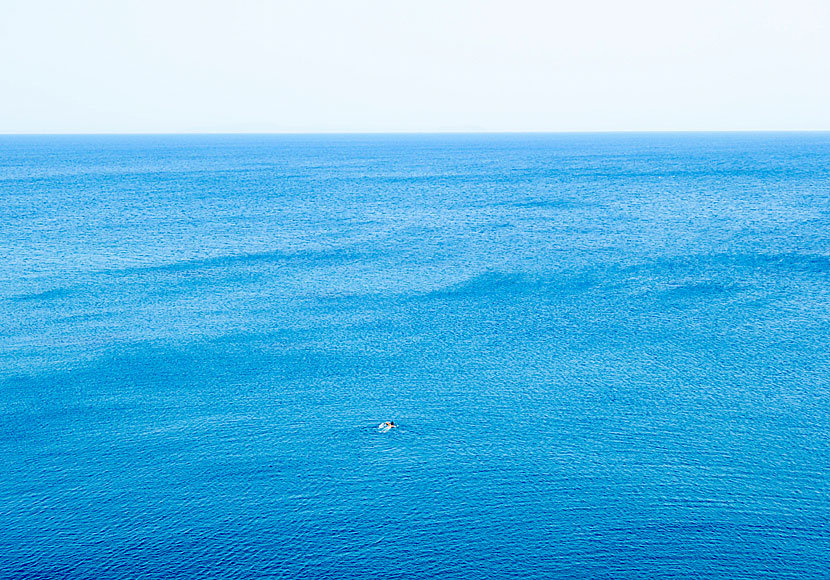 Koloumpos beach. Somewhere out there is the dormant volcano Kolumbo.
If you continue along the coast east of Baxedes you come to several beaches and small fishing ports. Koloumpos (also called Koloumbos, Colombo or Columbus) and Pori are the most famous of these beaches. There are tavernas and snack bars along the road.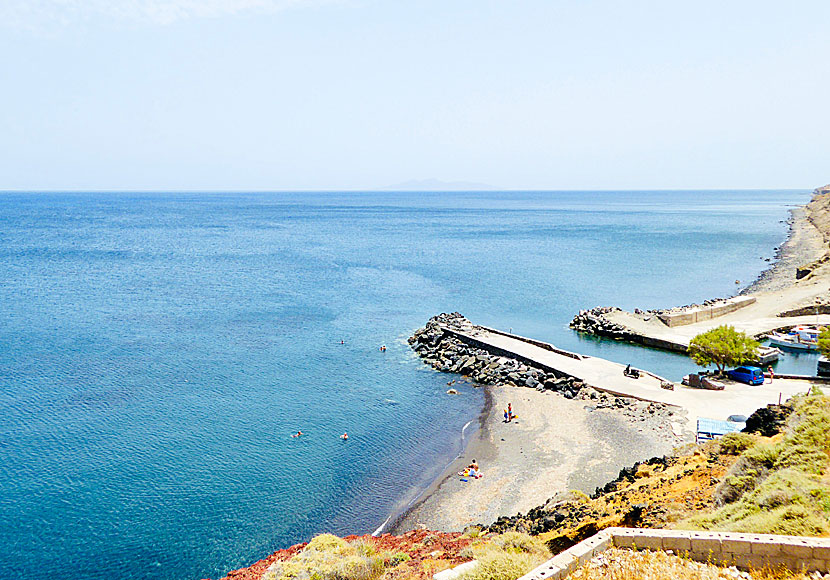 Pori beach and port is located after the beaches of Baxedes, Paradisos and Koloumpos.