The lighthouse is perhaps not an attraction that is jaw-dropping, but it is almost impossible to not be amazed by the location. The view from the lighthouse is probably the most beautiful on the island. Moreover, it is a extraordinarily quiet and peaceful place, and of course it is worth a visit.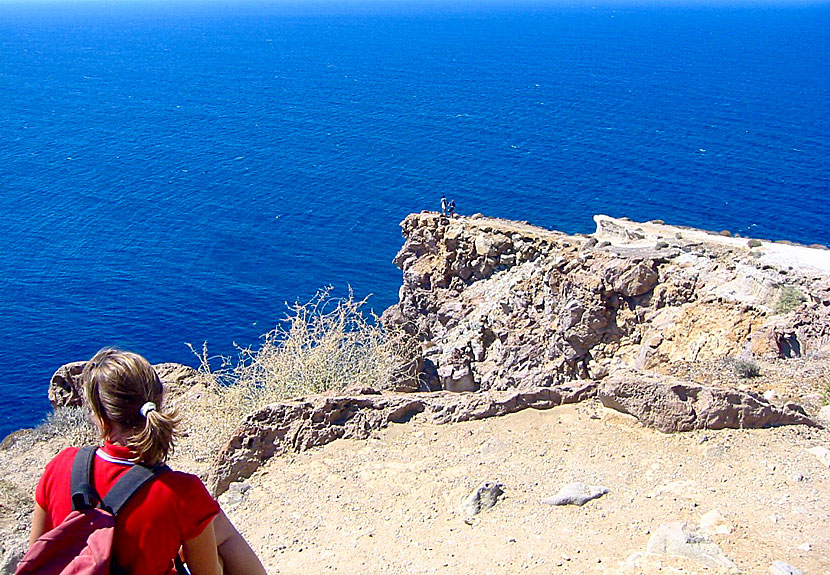 Those who do not have a fear of heights can go along the crater.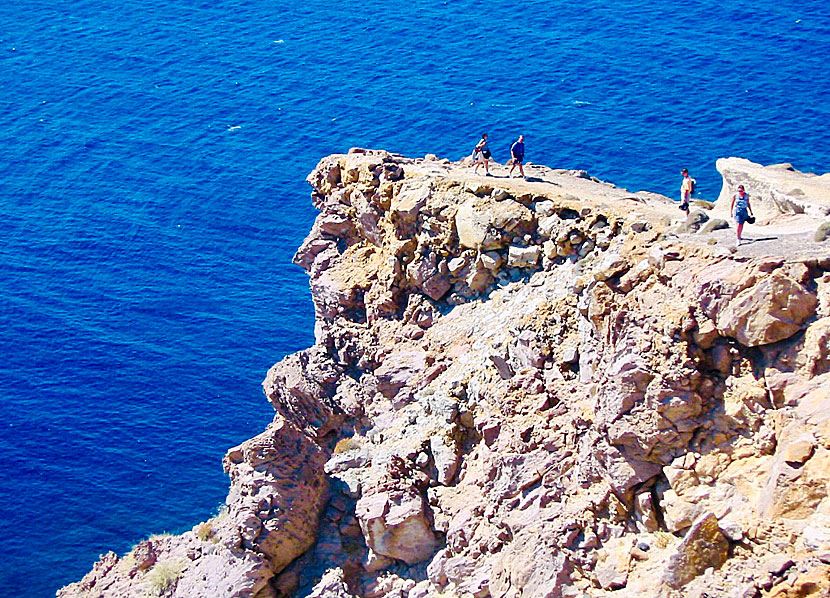 I suffer from a fear of heights and would not be able to walk here.
We have several times gone with a fishing boat around Santorini's exciting coast. Then you can see the lighthouse from the sea, and as icing on the cake you can marvel at the strange lava landscape.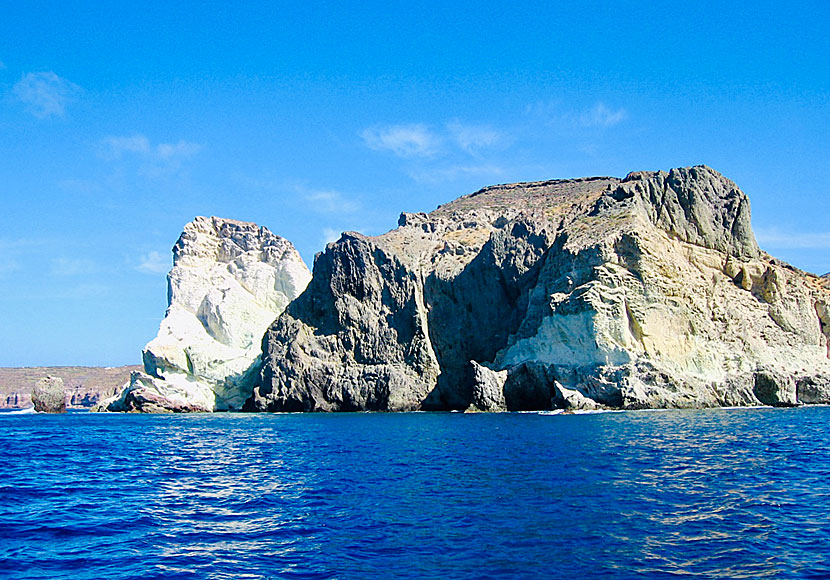 Santorini's exciting coast seen from the sea.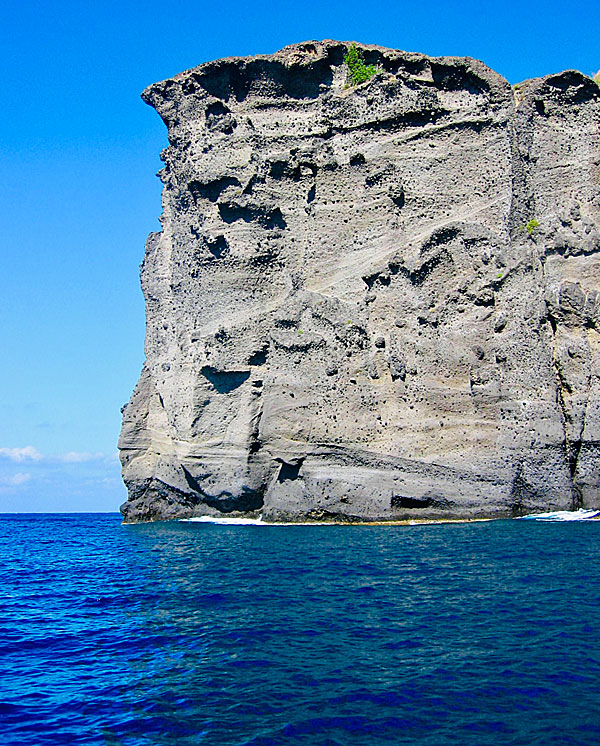 Up there somewhere is the Cape Akrotiri Lighthouse.