Achladi, a short distance west of Vari, is a tiny tourist resort with a small fishing port, a few pensions and one taverna. The beach is narrow and rather short, and not as shallow as the other beaches, but still quite children friendly.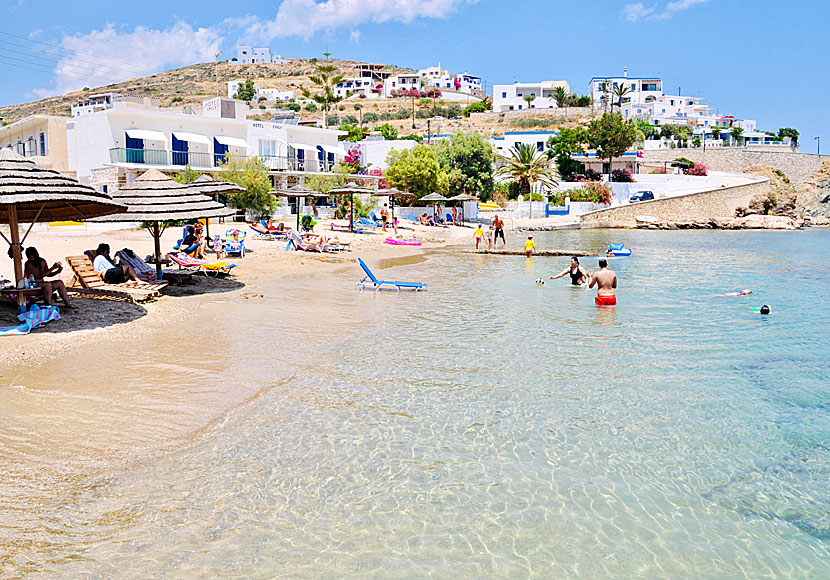 The best about Achladi is not the beach, but the taverna that is literally placed in the sea. We are not talking about jumping into the sea from the taverna, the tables and the chairs are placed on a cement foundation that is often under water, it is only to get undressed and walk into the sea. In other words, a rather unusual location.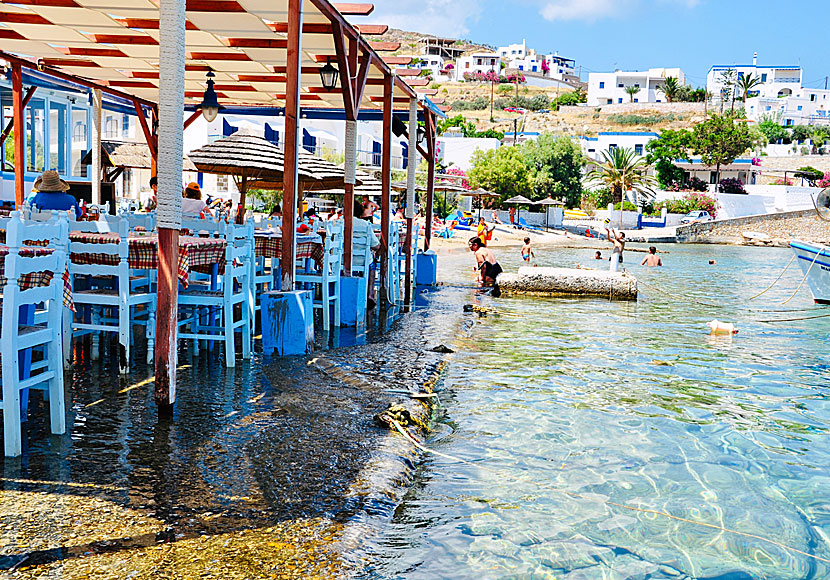 Taverna Niriides in Achladi.