In Galissas you will find shops, hotels and pensions, tavernas, bars and cafes, as well as car and scooter hire places. Indeed everything that belongs to a tourist resort. Though it is nothing you think about since the village is quite small and scattered. Most buildings are some distance from the beach.
The beach of Galissas is shallow and suitable for small children.
The beach, which consists of light fine sand, is shallow and family friendly and shaped like a half moon. Many families consider that Galissas is the best beach on Syros, and I do understand them. To the left of the beach is a long stone pier that ends at a small port. On the pier there are changing rooms for timid bathers.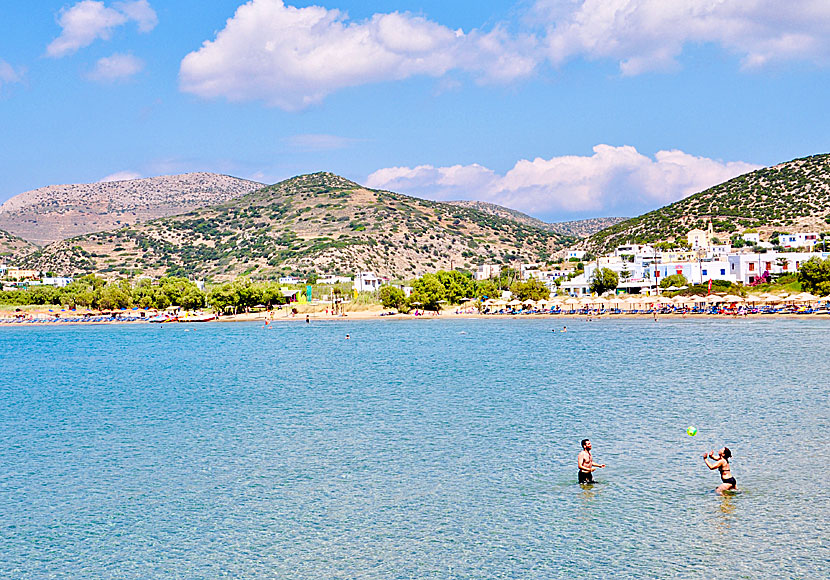 Galissas is located about 6 kilometers south of Kini.