Only two kilometres from Kini is the best beach on Syros, at least that is what many people consider, myself included. Delfini is not just the best beach, it is also the longest beach, and if you ask me - even the most beautiful. The water is crystal clear and extremely inviting. The beach consists of light fine sand and pebbles, and it is shallow.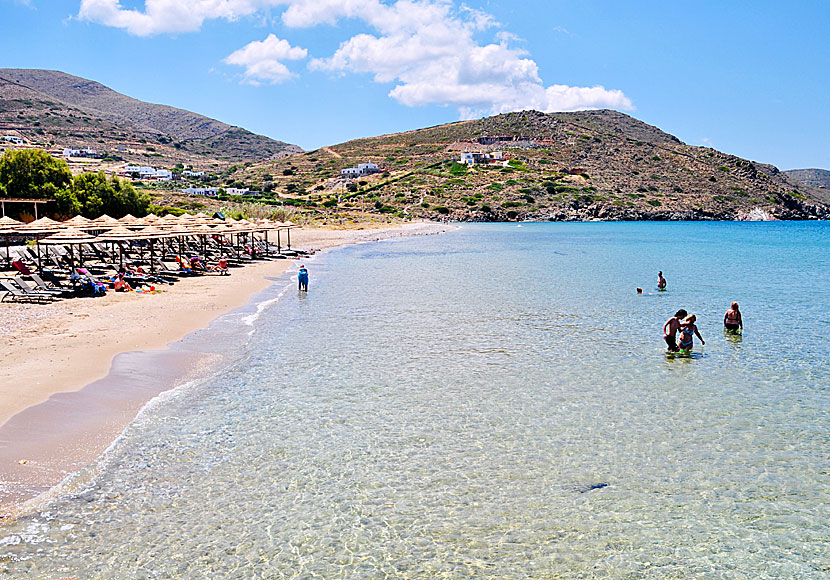 The finest part of the beach is at the far right. There are sun beds and umbrellas for rent. A café is located right above the beach. Further up is a big taverna. The left part of the long beach is popular among nudists.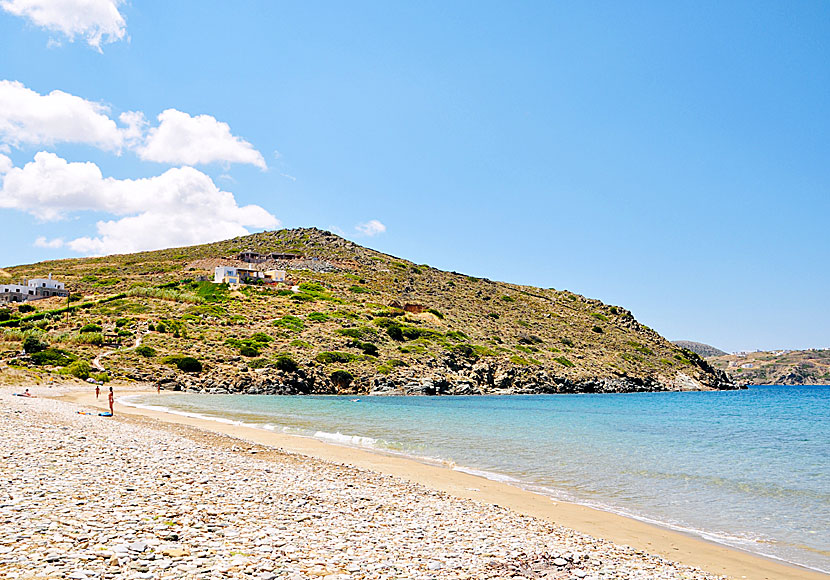 The part of Delfini beach that is popular among nudists.