Of course the scenery is the same if you go by bus or by car or scooter, but to slowly, slowly approach the village in silence is just a cut above. The hike is easy and goes along the old donkey path, expect 30-40 minutes. The footpath starts a bit further up on the left inland street leading from Patitiri. It is signposted.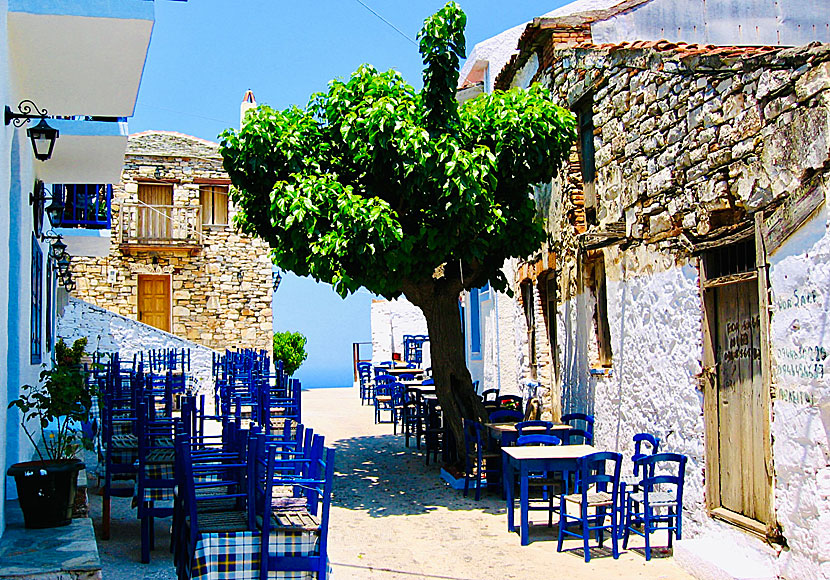 If you drive car or scooter you may park outside the village, Chora is mostly car-free. Just like a real Chora should be. Follow the main street into the village, you will soon see an old church, there is a cosy square with a couple of inviting cafes to the right of the church. Turn left after the church to get into the actual "centre".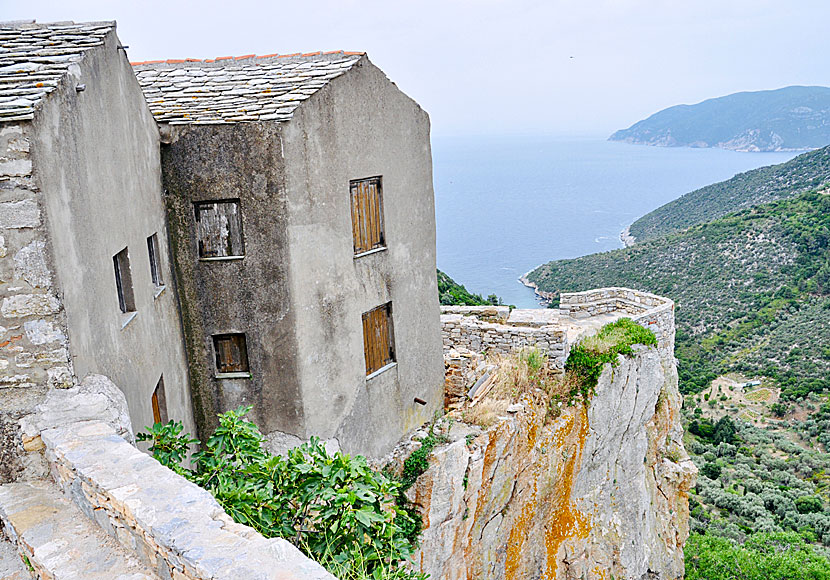 Soon you will reach a maze of narrow alleys with tavernas and cafes - both chic and typically Greek - and a fairly large number of souvenir shops. Parts of Chora is quite touristy, but not so annoying. At the top of the village is an old worn Kastro, from here it was easy to discover potential intruders at the time when pirates were common.
The nearest beaches are Vithisma, and Ghialia Megalos and Mourtias which you can read about here »
ACCOMMODATION IN CHORA
When I came to Alonissos for the first time, it is many years ago, there were only a few pensions in Chora. Today there are many more, some of the new hotels are really luxurious, as Althea Armonia Suites.