To get here, drive towards Marpounta, before you arrive at Marpounta you turn right on a dirt road. Soon you'll reach a small parking lot, park there and look for the path that leads down to the water, take a deep breath and begin your walk to the deep blue sea. There are no facilities whatsoever, so bring your own food and drinks.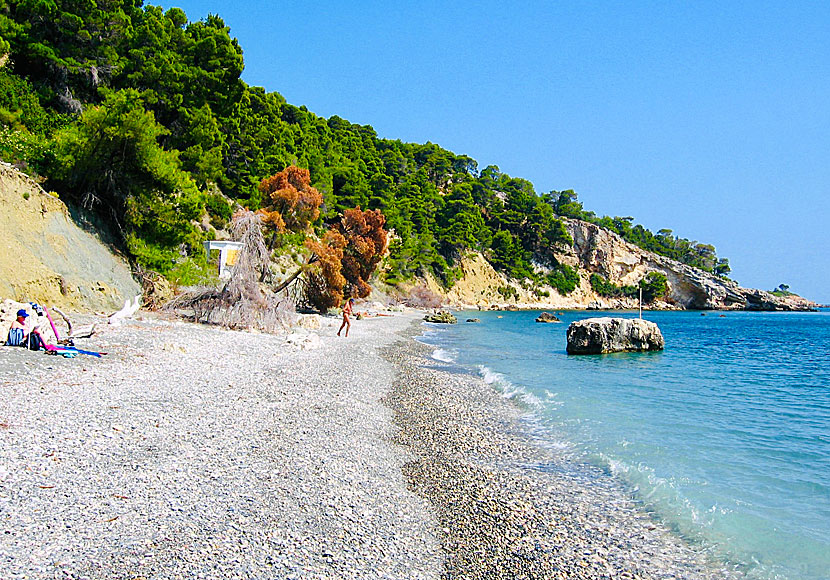 Vythisma beach suits those who want to live like Robinson Crusoe.
It is said that a monk seal lives somewhere on the beach. I do not know if it is true or not. It is true that we have been there to look at it, from a distance of course, we wanted of course not interfere with it. But we dit not see the seal.