Megali Amos is one of Alonissos' most inaccessible beaches. This is a beach entirely to my taste, one of the island's best if you ask me. Megali Amos is really no better or worse than any other beach on Alonissos - small pebbles, crystal clear water and great snorkelling opportunities - however, the beach lies stunningly beautiful below a valley full of olive and pine trees. The trees grow all the way down to the water. Nearby are a couple of three holiday homes. Otherwise, it is empty. No taverna of course, so you have to bring your own food and drinks.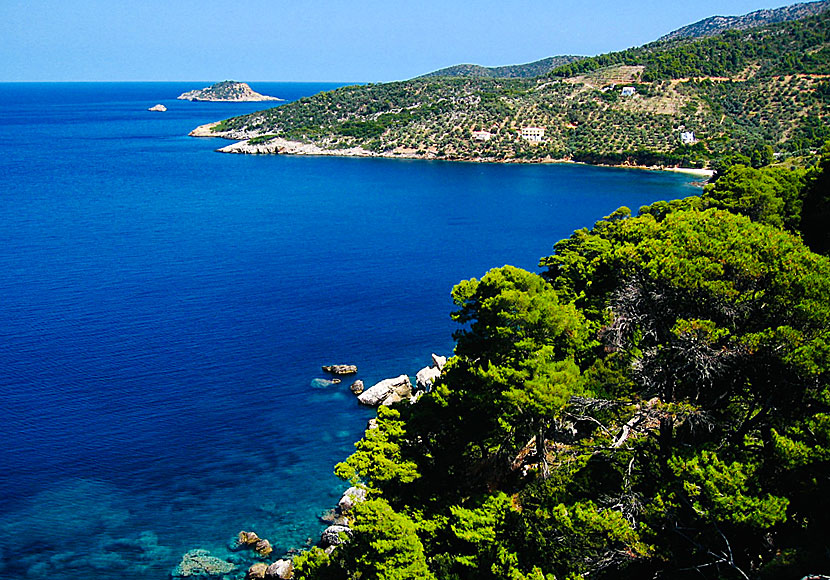 Megali Amos seen from Agia Anarghiri. The beach is visible to the right.
Megali Amos lies about 7 kilometres from Patitiri, on the island's west coast. It is not easy to get here. My directions is consistent with my memory, but I know people that have followed it but still got lost.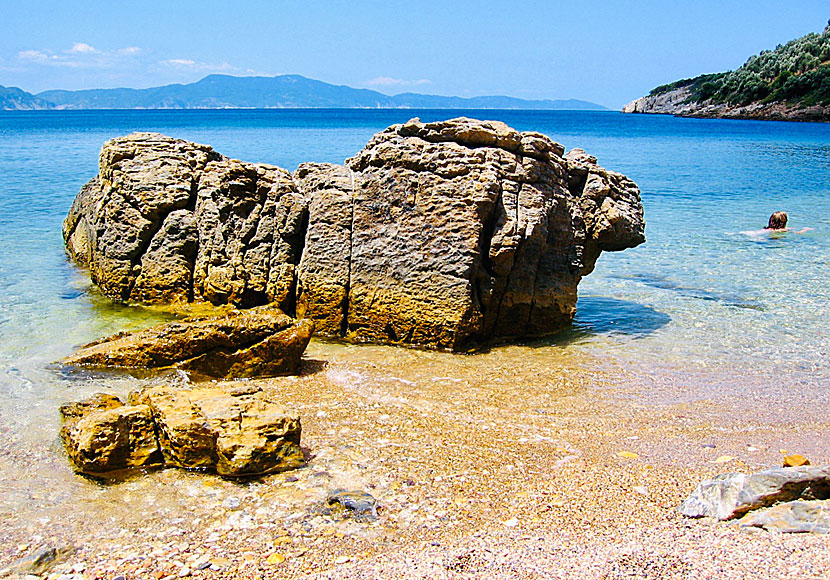 Megali Amos suits those who want to be for themselves.