About a kilometres northeast of Patitiri is Roussoum. It is within walking distance, either via the main road leading out from Patitiri, or via a small road that starts behind the pensions above the port. If you walk, or drive, via the big road you will see a shop on the left side after the slope. The shop is collectively owned and sell local products such as honey and olive oil.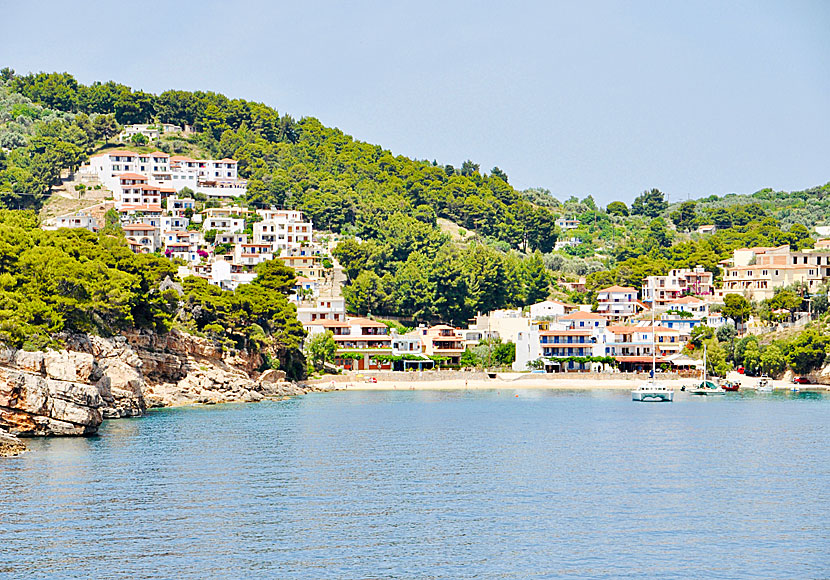 Roussoum is in walking distance from Patitiri.
Roussoum is a thriving tourist resort dominated by pensions and tavernas. The tavernas lies along the quite good shingle beach. The beach belongs to the most popular on the island since it is near to Patitiri. Fishing boats are moored at the small pier, the beautiful bay extend out to sea after the pier, you can dive or jump straight into the lovely water from the rocks after the pier. If you want to experience a even more lovely water, go to Votsi close to Roussoum.