Ancient Arkesini is now in ruins as I said, and there is not much left to see. But the beautiful hike and the nice view from there still makes the place worth seeing. I would say that this is a place you should see when you are on Amorgos, but it must be in good weather, in other words it should not be to windy.
To get to Ancient Arkesini you first go to Vroutsi, by bus or by private vehicle. In the centre of the village there is a sign saying Kastri, follow the arrows and the trail in about 50 minutes and then you will arrive at this magical place.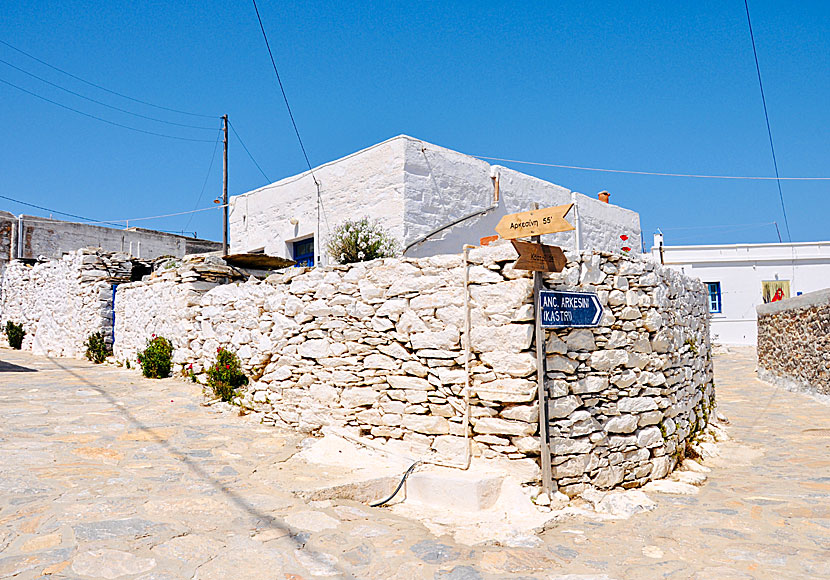 The hike starts in the village Vroutsi. Just follow the sign to the right.
Ancient Arkesini had been a worth seeing place even if it was not an old city. It is easy to stay here for a long time and philosophize about life and times long past. Bring food and drink, or you can eat at the cosy taverna in Vroutsi. Do not be misled by the name Ancient Arkesini, it is not located where today's village of Arkesini is located, but below the village of Vroutsi.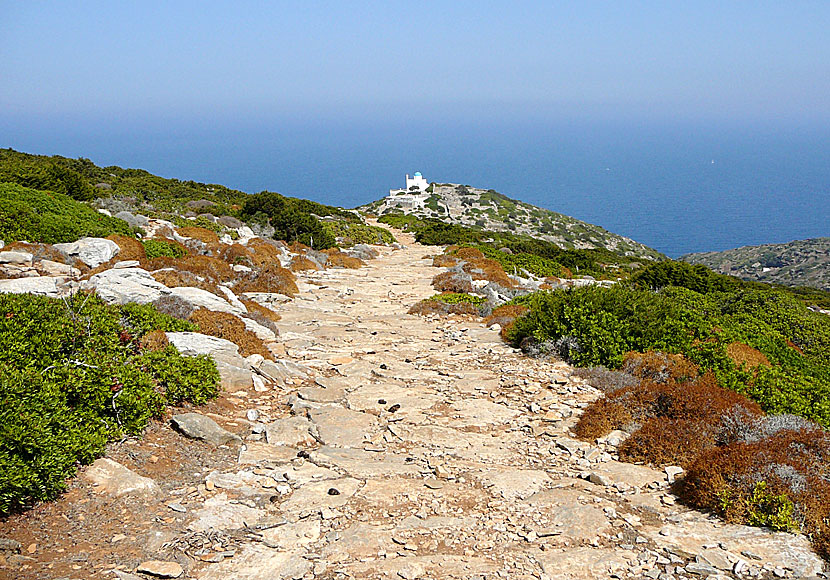 On a hike from Vroutsi to Ancient Arkesini. The church name is Agios Ioannis.
Hiking to Ancient Arkesini. The ancient settlement is visible on the cliff straight ahead.