Vroutsi, about 12 kilometres southwest of Chora, is a sleepy little village that few visit. Too bad, I think, because Vroutsi is a charming rural village where time has stopped. Just like when it comes to Arkesini, we usually go to Vroutsi for lunch every time we visit Amorgos. Most often we are alone at the taverna.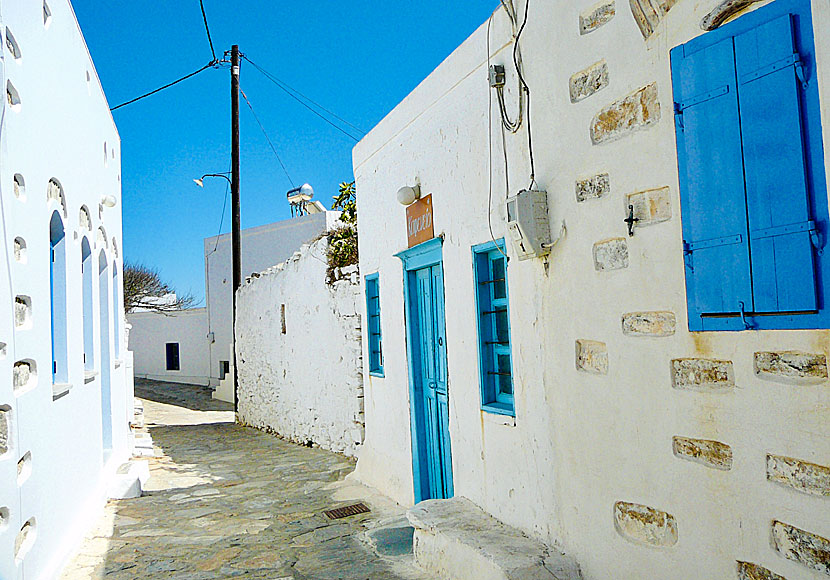 On one of these visits, each of us ordered one Greek salad and one cold beer, as we always do. The proprietress nodded happily, took off her apron and went away. We sat there and wondered where she went, we took out our books and began to read, we talked with the donkey standing outside the taverna, the time passed but we did not see any salads.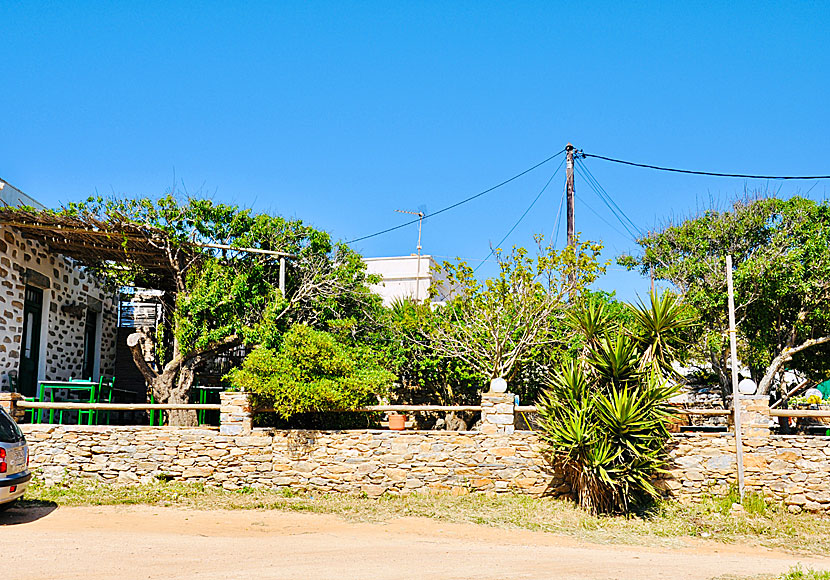 Taverna Georgalinis in Vroutsi.
Nearly 30 minutes elapsed, and the proprietress slowly came walking with a plastic bag in one hand. In the bag were cheese, onions and tomatoes. She smiled happily. And so did we. After a few minutes we got our salads. Either she had been at home to get the ingredients, or she had been to the minimarket for some shopping. It is happenings like this that makes me love villages like Vroutsi.