The today uninhabited village of Chorio was formerly the capital of Chalki. Chorio had about 3,000 inhabitants during its heyday. Chorio was abandoned during the 19th century when the villagers moved down to Emborio. Pirates had then stopped plaguing the islands in the Dodecanese and people could live by the coast again. Most of the buildings in Chorio are ruined today, only a few houses - and one church - are renovated. If you have visited the abandoned village of Mikro Chorio (see link below) on Tilos, you will recognize yourself.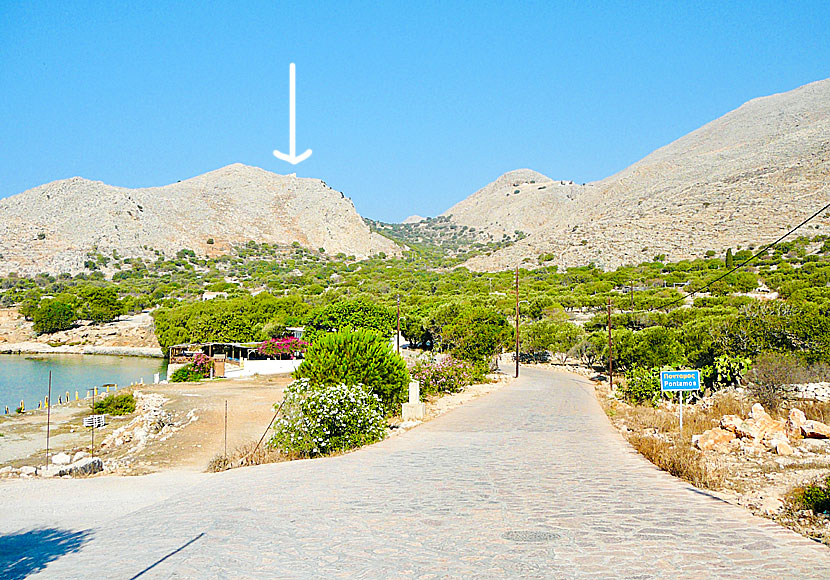 Pondamos beach on the left and Kastro and Chorio below the arrow.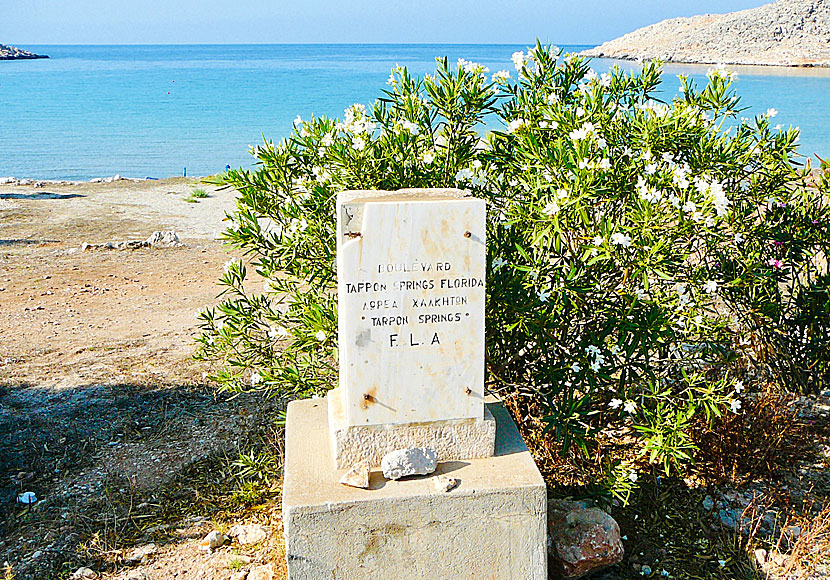 Boulevard Tapoon Springs Florida that runs from Emborio to Chorio.
Above the village stands an impressive medieval castle (Kastro) built by the Knights of Saint John in the 15th century. From the fortress, the inhabitants had a clear view of the sea routes and were able to spot pirates who ravaged the area at the time. The castle stand at an altitude of 160 metres above sea level and it takes between 10-15 minutes to climb up there from Chorio.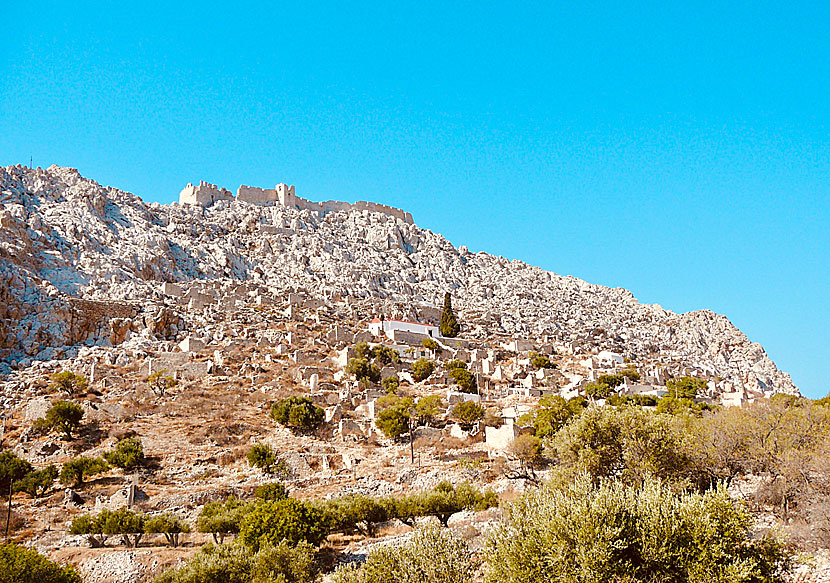 The uninhabited village of Chorio and the hilltop medieval castle.
In the past, there was a "kastro" on many islands, but unfortunately most of them are now ruined and uninhabited. Today, the best preserved are found on Antiparos, Astypalea, Folegandros, Kimolos and Sifnos.