Antiparos do not have any historical monuments such as ancient temples or archaeological excavations. It is the same thing on Paros, but there are more attractions on Paros than on Antiparos. However, Antiparos has two sights that Paros do not have, specifically the wonderful Kastro and the fascinating dripstone cave.
The dripstone cave was considered as one of Europe's most fascinating caves for just some hundred years ago. But more interesting caves have been discovered in our times so the cave on Antiparos had to step aside. But it is still the Cyclades', and one of the Greek island's, most worth seeing cave.
It is a wicked shame that many of the cave's stalagmites and stalactites have been broken and taken away, some of those who remain have not been left alone, many stalactites are full of graffiti. For example there are graffiti of Greek King Otto and of the poet and Greece lover Lord Byron. But the cave is still worth visiting despite all the damage, there are still many impressive stalactites to see.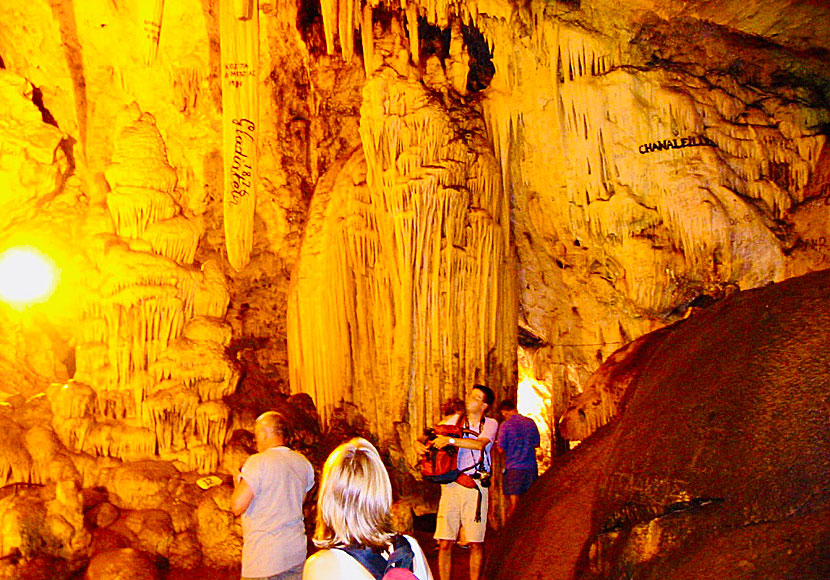 Graffiti on the stalactites.