Antiparos second largest attraction Kastro is located by the main square a bit up the main street in Chora. Kastro means fortress, or castle, and is common in Greece, they were used as protection against pirates who used to terrorize most of the Greek islands.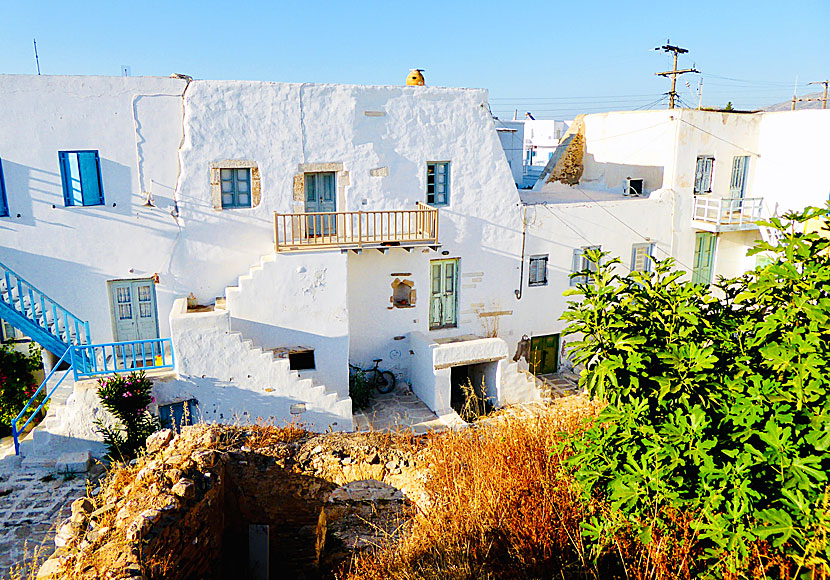 Kastro in Chora on Antiparos.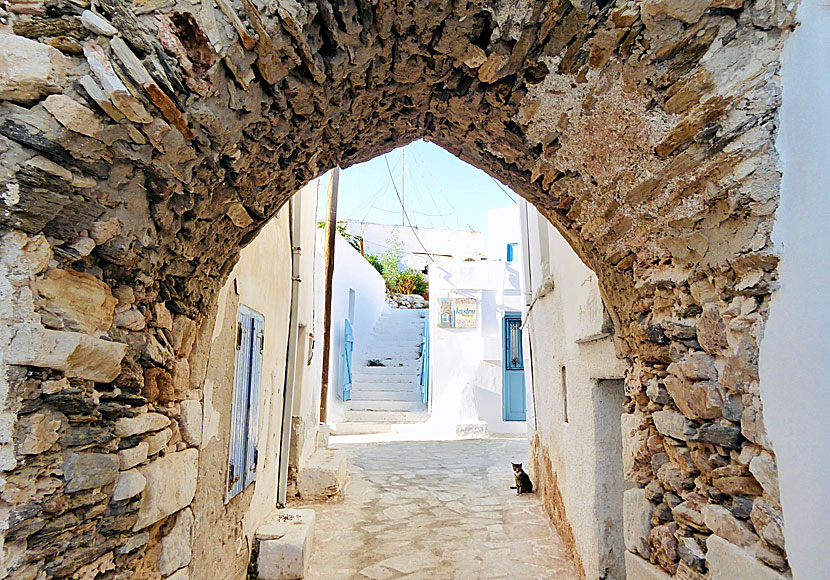 The entrance to Kastro from the main square in Chora.
Most Kastro were built on a cliff far from the sea, many times in places where you had a clear view in all directions to be able to spot potential invaders. The residential buildings were part of the defence wall itself, usually there was only one entrance, windows and doors facing the inside.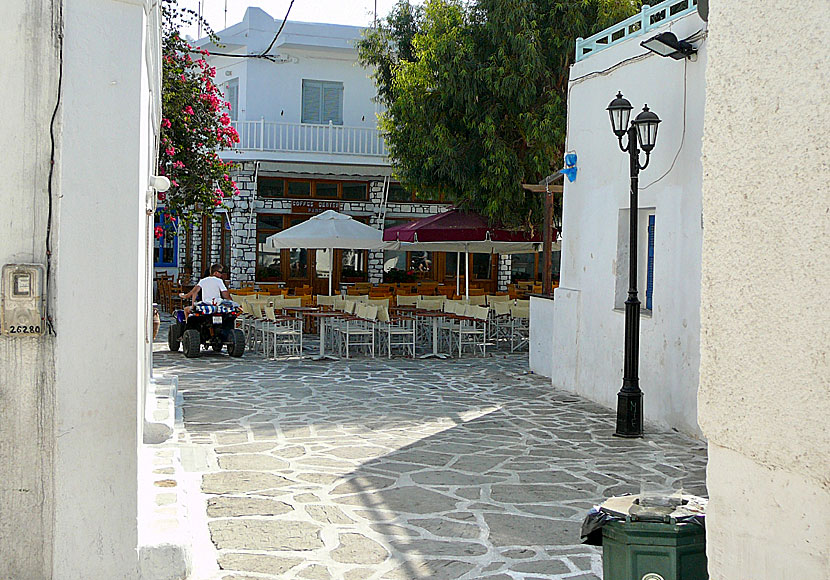 Stora torget i Chora sett från ingången till Kastro.