Nagos is a fairly small village located in a very beautiful bay on the north-east of Chios. When we were here the first time, we thought of staying a few nights because it looked so cosy. But unfortunately we couldn't find anywhere to stay. Instead we stayed in Marmaro and drove to Nagos during the day. Nagos is located 30 kilometres north of Chios Town and 4.5 kilometres north of Marmaro.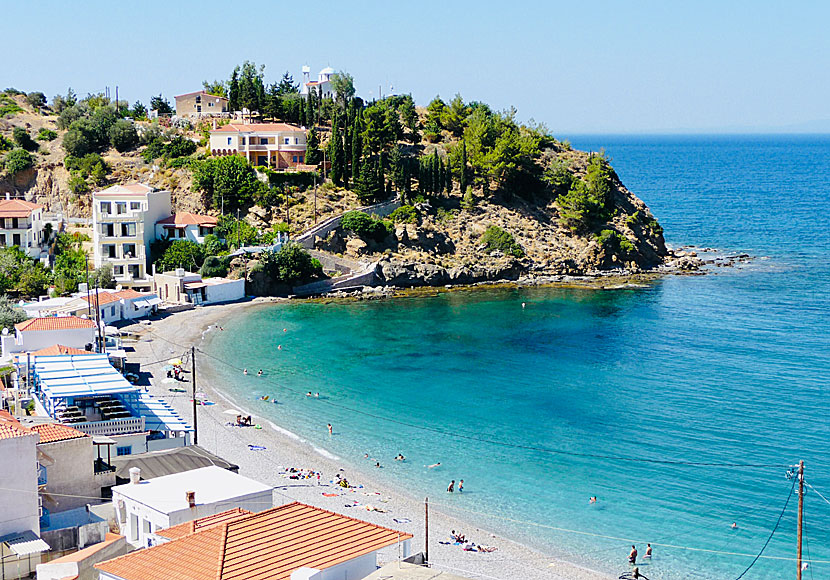 View of small charming Nagos on eastern Chios.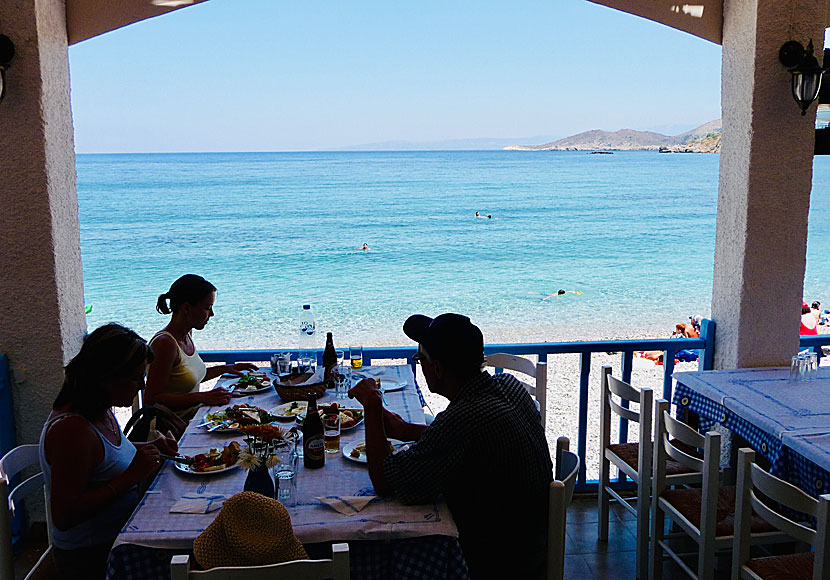 One of the tavernas above the beach in Nagos.
What makes me like Nagos is partly the nice beach, partly the beachside tavernas and the wonderful surroundings. I get a sense of the Peloponnese in Nagos, and that's a good rating. The beach consists of small pebbles and the water is absolutely wonderful.