Pyrgi is one of about twenty mastic villages on Chios, the most famous of these villages are Mesta, Olympi, and Pyrgi. The area where the mastic villages are situated is called Mastihochoria and is located on southern Chios.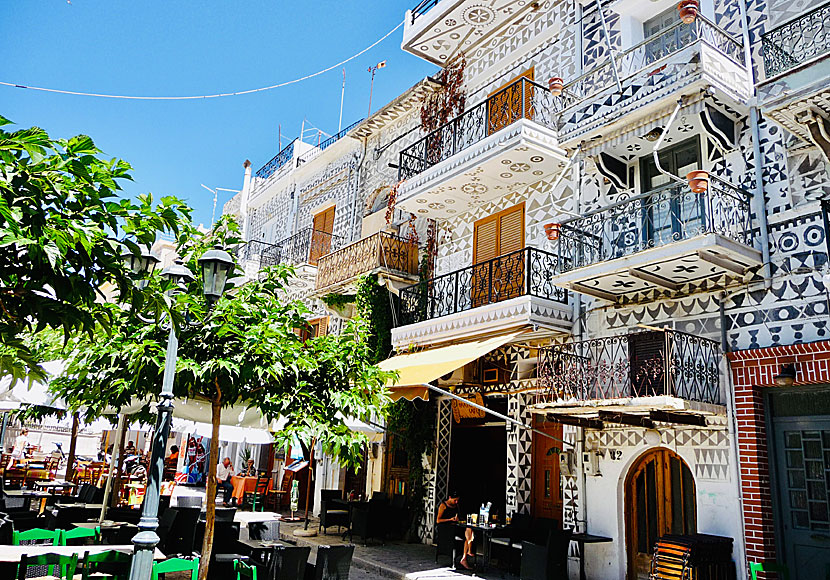 The square in Pyrgi surrounded by unique black and white houses.
Mastic is a shrub that grows throughout the Mediterranean, but it is only on Chios that the resin from the shrub is used. It is said that the mastic shrub on Chios have special properties. The resin from the mastic shrub is said to be healing and is used in a variety of products, including in cosmetics, chewing gum, spices, spirits, wine, jams, juices, marmalades, medicines and sweets, and more and more.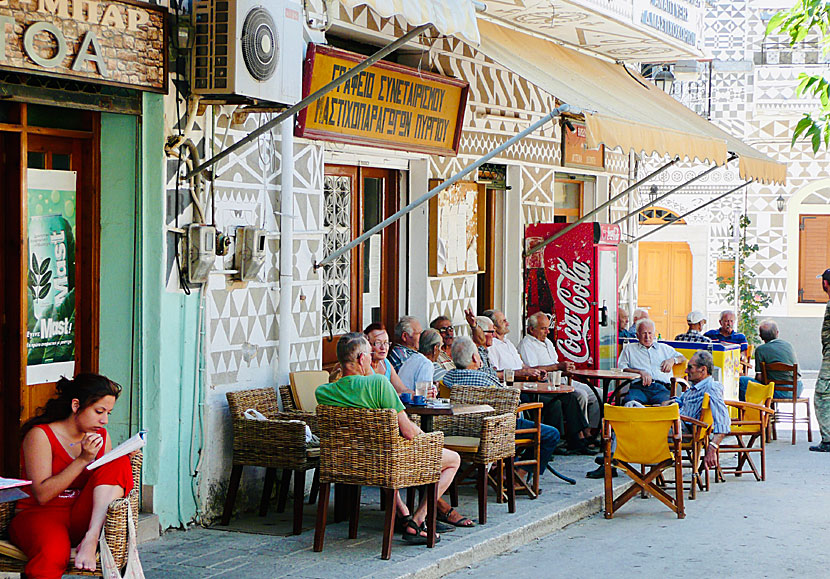 Café in Pyrgi.
The village of Pyrgi (about 1,200 inhabitants) is as far as I know unique in all of Greece. Just like Mesta and Olympi, Pyrgi dates back to the Middle Ages, and is built as an impregnable fortress. What makes Pyrgi unique is that the house facades are painted in a mosaic of black and white, the houses looks like chessboards. Another thing that makes Pyrgi unique is that it is said that Christopher Columbus came from Pyrgi. I'll return to that.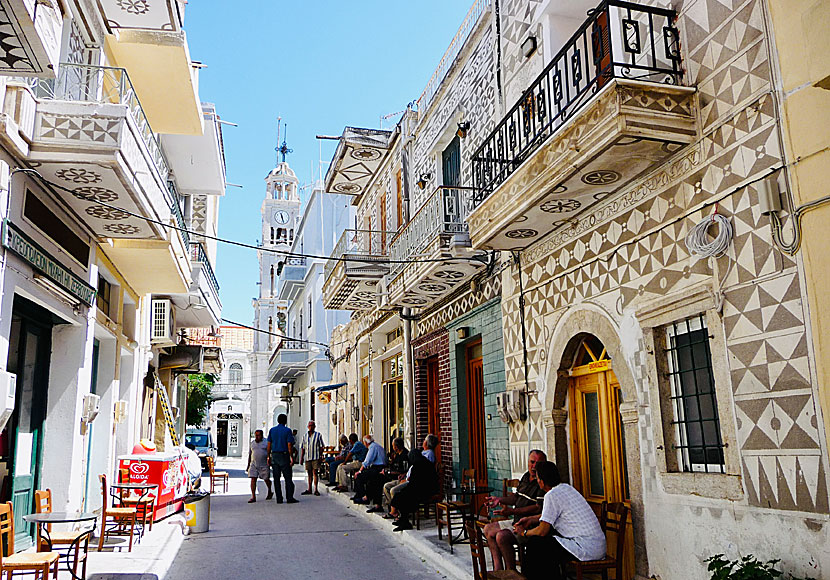 The alley leading to the square in Pyrgi.
When we came to Pyrgi for the first time we had of course read about the village and we had seen pictures of the unique houses. Still, we were not really prepared for what we saw. It was a very special feeling to enter the village and see something we had never seen before.