There are rarely many people on the beach, with the exception of weekends when residents of Chios Town drive here to sunbathe and swim. There are no sunbeds and umbrellas to rent and there is very little shade. Fortunately there is a canteen above the beach where you can seek shelter from the sun.
The canteen located above the beach.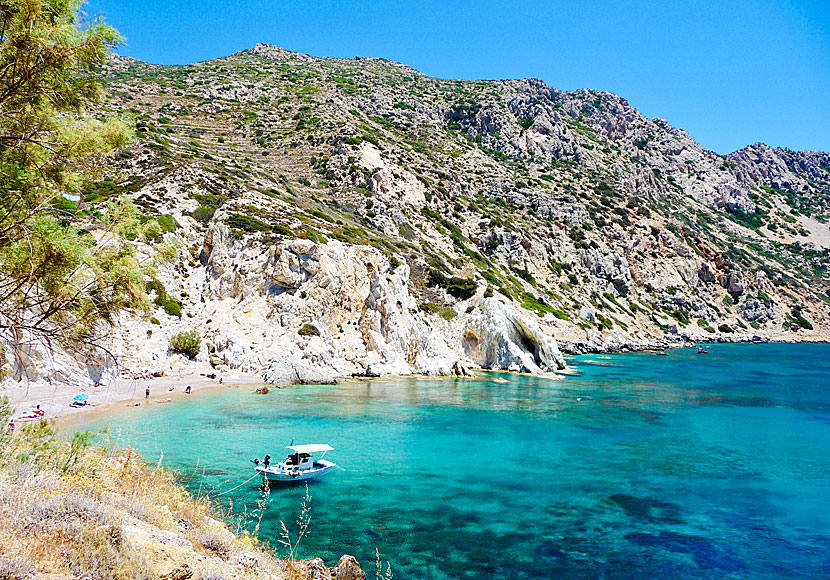 Surly it is beautiful!
The surrounding cliffs and the turquoise crystal clear waters create a magnificent scenery. If you like snorkelling, you've come to the right place. At the far end of the beach there are several underwater rocks waiting to be discovered with a snorkel and mask.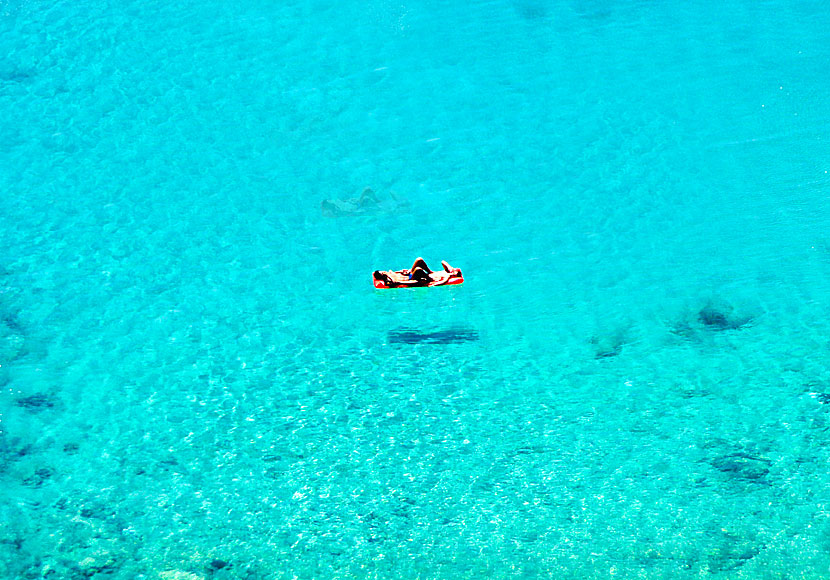 Vroulidia beach offers fantastic waters.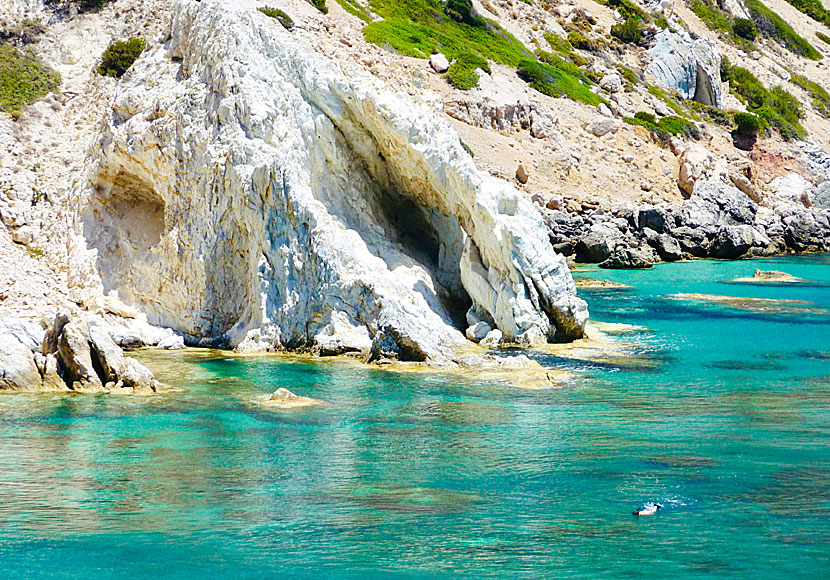 The surroundings around Vroulidia beach are perfect for snorkelling.