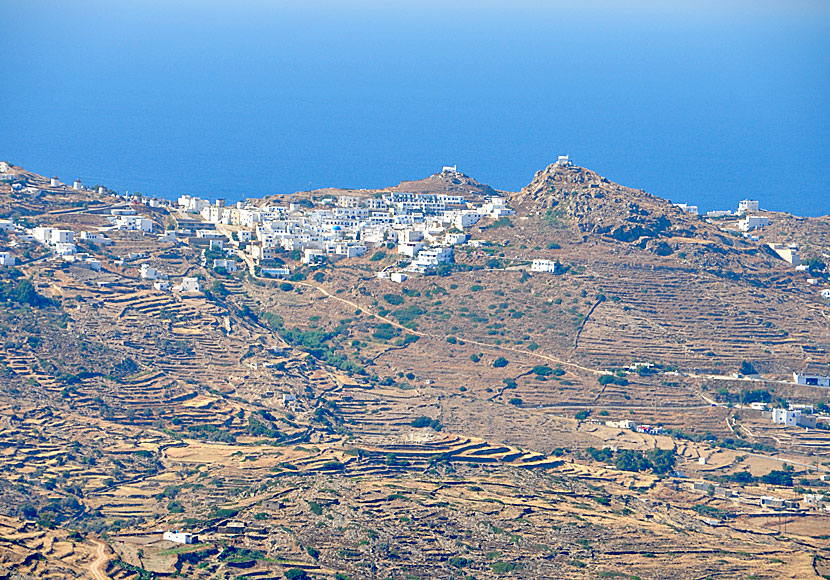 You have this wonderful view when you drive to Homer's tomb.
In the picture above you see Chora from a different angle than the usual one. To the left you see some of the many windmills, to the right you can see the two "chapel peaks", and a little further down in the middle of the picture you can see the excavations of the peculiar Skarkos, which is the Cyclades' largest settlement from the early Bronze Age. An interesting thing with the picture above is that there are plans to build an airport in this area in the future. I have heard about the plans for many years and I doubt that it will happen.

The barren landscape of northern Ios, where Homer's tomb is located, is full of beehives.

Whether Homer has existed, or whether he is buried on Ios, there is a tomb near Plakotos in the northern part of Ios, which is said to be the place where Homer is buried. You must have your own vehicle to get to the tomb, there is no bus service. The first stretch of road goes through a very beautiful landscape, offering amazing views of Chora and the valley below. The landscape changes its character after a while and becomes more and more barren.
One think more of The Beatles than of Homer the last few kilometres. Is it somewhere their song The Long and Winding Road fits in, this is the place. There is nothing to see along the way, besides curves and beehives, and if you are not a Hardcore Homer Fan you can skip the tomb with a clear conscience. The tomb itself is not much to see, and it can almost be considered as an anti-climax.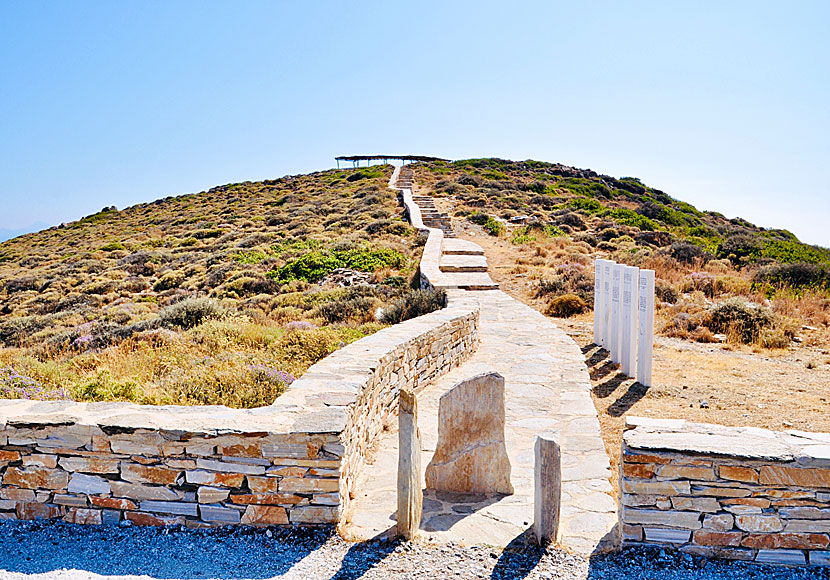 Here begins the path to Homer's tomb.