You've probably heard of - or maybe even watched - Santorinis famous sunset that attracts thousands of admirers every evening. Certainly, it's beautiful, but the question is if not Ios' sunset is a cut above Santorini's sunset. At least I think so. Another advantage is that you do not need to crowd together with thousand of other sunset watchers.
There are many places on Ios to enjoy the sunset. Some of my favourite spots are the so-called "Top of Chora", the little chapel of Agii Anargyri above Hotel Lofos opposite Chora, Gallery Yannis Gaitis and the Ios Club. At the Ios Club (near Sweet Irish Dream) they play classical music (sometimes jazz or latino) as the sun sets.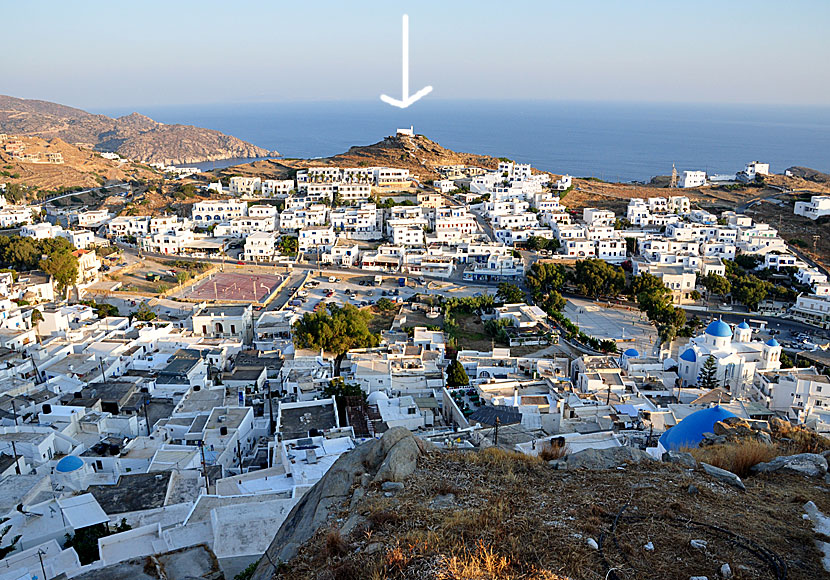 The church of Agii Anargyris is a good place to watch the sunset from.