More people ought to discover this unspoiled little gem, considered not only by me, naturally the islanders like to see more tourists, there is not so much else to earn a living on. There is a little envy of Ios, not because the inhabitants of Sikinos wants to see their island turn into a large party tent a la Ios, but for sure there are some ogling at the closest neighbouring island. The inhabitants of Ios became rich already in the 1980s, and are now awash with money.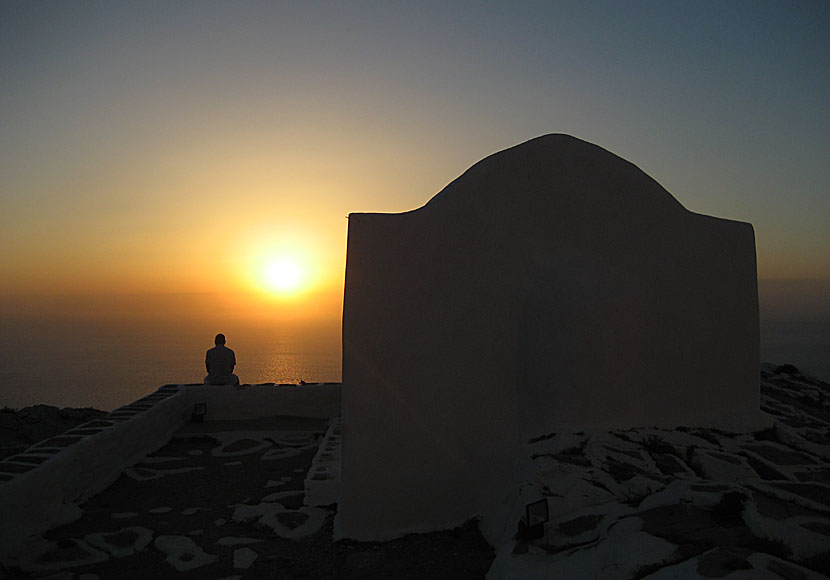 The incredibly beautiful sunset on Sikinos.
The development on Sikinos has been slow, and it is only in recent years things started to happen. The first time I was here there was neither gas station nor bank. Today there is an ATM, and you can even rent scooter - and refuel it. Despite some development, Sikinos is still the same charming rural island that I met the first time I took the courage to get off the ferry in the port.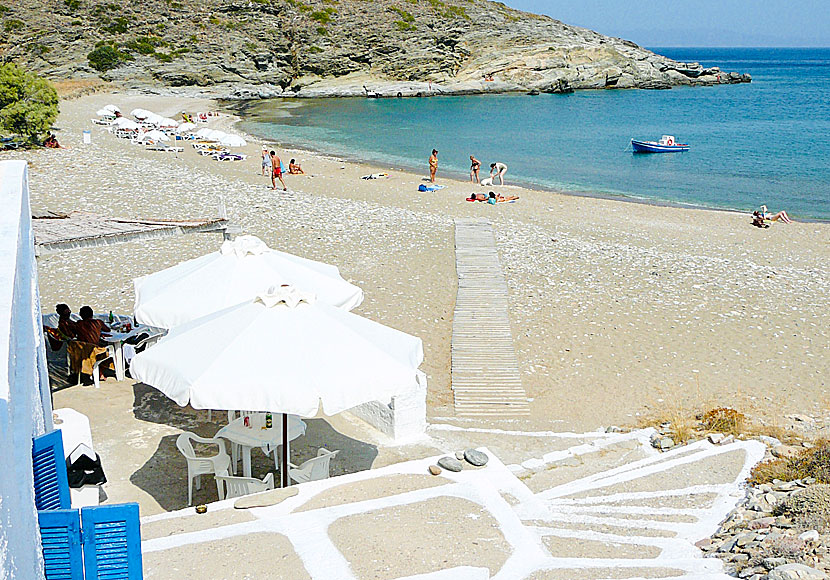 A strong memory from then is when we late one night walked to the port from Kastro. We had eaten a good homemade Greek dinner and had some good local wine at a taverna, it was a warm evening and the tavernas in the alleys were full with happy guests. Around ten o'clock in the evening some men started to sing and play instruments we had never seen before, among others, it was one man that played on a goat stomach.
Some started to dance in the narrow alleys and the atmosphere was almost magical. Around midnight most people began to leave and it was also time for us to leave. The last bus to the port had already left so we had to walk down to the port. On the way down we thought of Ios, and what an incredible difference it is between the two islands: on Sikinos had almost everything closed for the evening, while the bars and discos on Ios had not even opened. What different worlds, and yet it is only a stone's throw between them.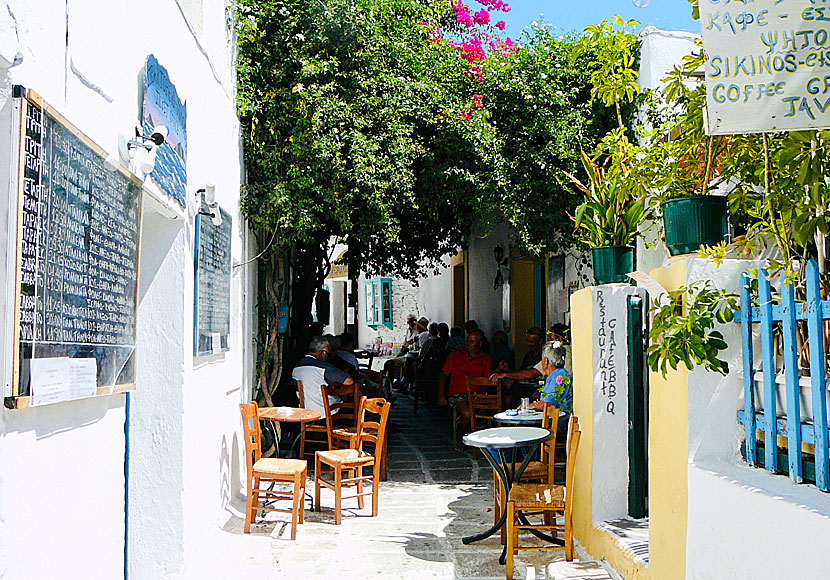 The cozy village Kastro on Sikinos.
Why do so few people come here? Is it not the real Greece most of us are looking for? Well, at least I think so, but the majority of the tourists travel to islands that are well known and that are comfortable to travel to, like to Crete or Rhodes. On Sikinos there are no shops to shop in, no pools to swim in and no big hotels. Can you live without that, you will love Sikinos. If you also like to take it easy, take each day as it comes, to read books without being disturbed by humming cars and making simple hikes, then you have come to the right island.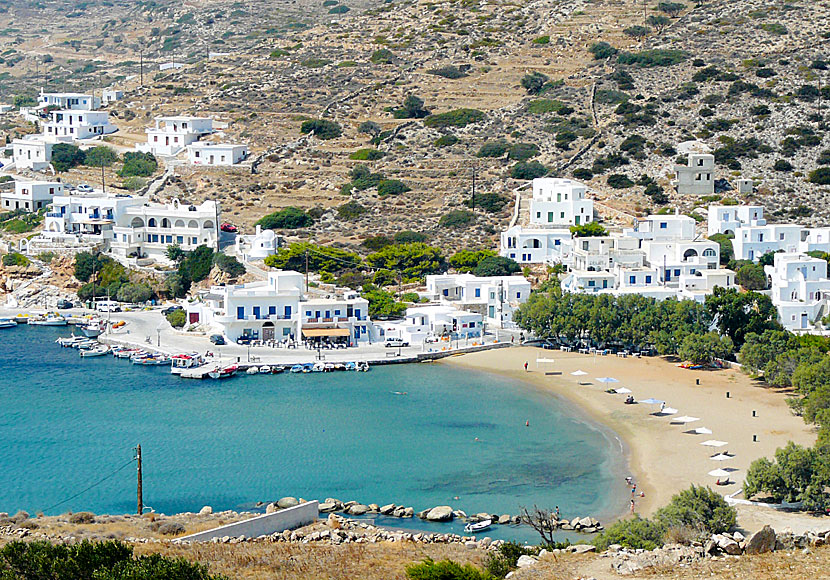 In the cozy port village of Alopronia there is a nice beach.
Islands like Sikinos do not grow on trees, in the Cyclades there is only Kimolos that can be compared to Sikinos. And neither do so many people go to Kimolos. There is one more thing why not so many tourists visit the island, the beaches do not belong to the best. But the water is as lovely as, for example, around the beach paradise island of Naxos.