Chorio, the twin-village of Kastro, lies to the left of the upper bus stop. The upper parts of the village are mostly ruins, they reminds of a bygone era when Sikinos had almost 1,000 inhabitants.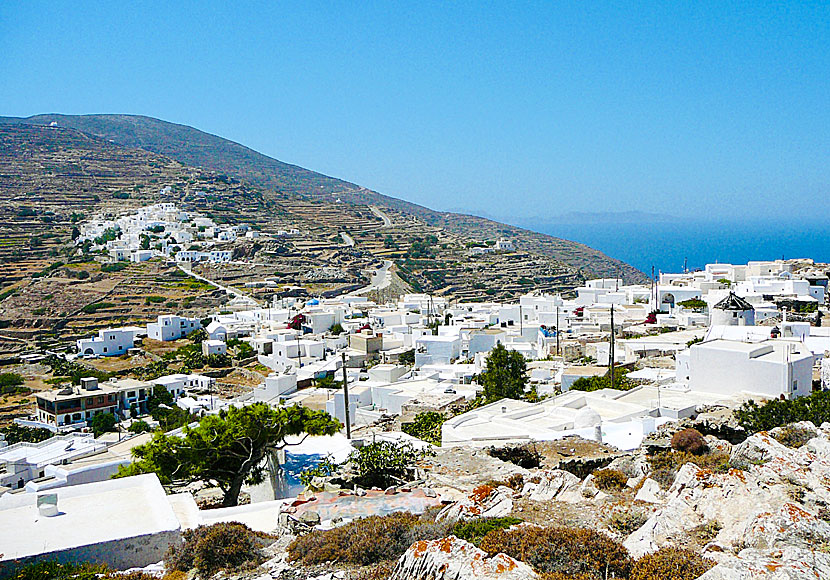 According to the latest census it lives only 260 people on the island today. Some of them lives in Chorio, and more seems to move here because many of the houses are being renovated.
The village's alleys is, if possible, even more labyrinthine than the ones in Kastro. There are almost no facilities, a small folk museum is all that is offered, and a great deal of silence.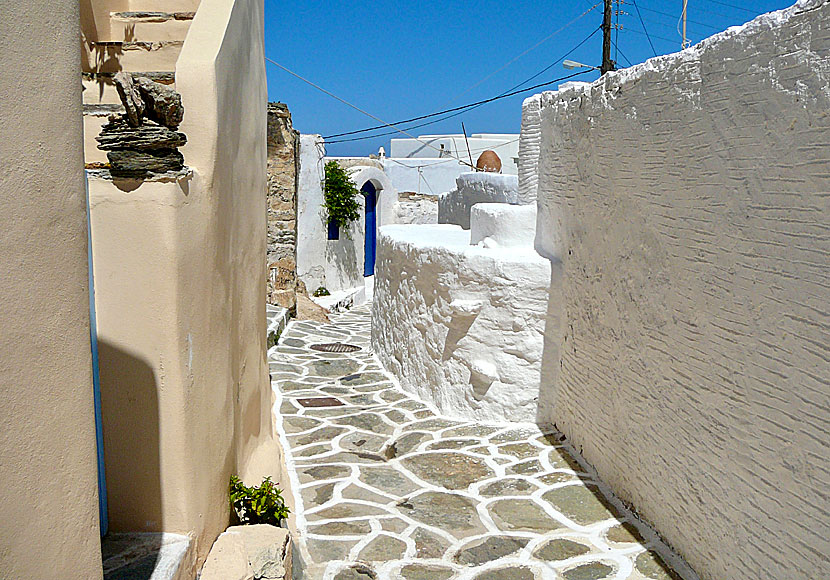 Alley in Chorio.